An Ocala personal injury lawyer could help you pursue the negligent party if you suffered injuries in a car accident, slip and fall, or other type of accident. It is bad enough that someone else's carelessness caused you harm. You should not have to bear the financial costs of their actions.
The Law Offices of Anidjar & Levine can handle your case from start to finish while you recover. We are passionate about taking care of our clients. Going the extra mile is an everyday activity for us. In addition to taking care of your personal injury case, we can help schedule your appointments and make arrangements for your car repair, if necessary.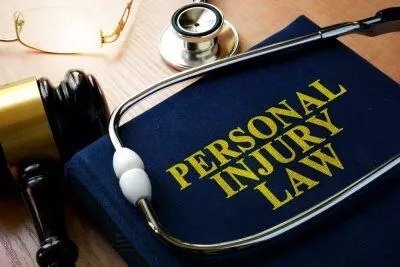 How Much Money You Can Get to Settle Your Ocala Personal Injury Claim
No one can say how much money you could get to settle your personal injury claim in Ocala without first talking to you and investigating your situation. Many different factors go into calculating a claim's monetary value. The amount of money that you could recover will depend on the unique facts of your case.
Sometimes, more than one party was negligent in causing the event that harmed you. Also, the insurance policy limits and personal assets of the defendant can impact the amount of money you could receive. We work tirelessly to get our clients the money they deserve for their losses.
Some of the common categories of damages in personal injury cases include:
Lost wages. If you missed paychecks when you could not work because of your injuries, you have a financial loss that can be included in your claim. Missed paychecks can include wages, salary, self-employment income, and other regular forms of income that you did not receive while recuperating.
Medical expenses. Usually, the reasonable cost of the medical treatment you needed for your wounds is recoverable. Things like the ambulance, emergency room, doctors, hospital, operations, physical therapy, and pain management can be in this category.
Pain and suffering. These damages include the physical discomfort and emotional distress of your injuries and how they have impacted your life. 
These are but a few examples of the types of compensation one can pursue after getting injured due to someone else's negligence.
Types of Personal Injury Cases We Handle
We have represented injured people for many years in numerous situations. We have seen nearly every possible type of personal injury claim. Here are a few representative practice areas we handle:
Traumatic brain injury (TBI)
Boat accidents
Defective products
Nursing home abuse and neglect
Medical malpractice
Bicycle accidents
Pedestrian accidents
Tractor-trailer accidents
Dog bite injuries
Bus, plane, and train accidents
Mass tort litigation like Roundup weed killer, Zantac cancer, paraquat, and Philips CPAP machine lawsuits
You do not need to worry if your type of accident is not on this list. Please give us a call and we will be happy to inform you about whether we can help you in your situation.
You Can Easily Afford Our Ocala Personal Injury Lawyer to Handle Your Claim
You do not have to be wealthy to afford our legal services. We handle personal injury claims and lawsuits on a contingency-fee basis. This type of fee arrangement means that you do not pay any upfront legal fees. 
We handle your injury claim or lawsuit and wait until the end of the matter to get paid. We receive a portion of the settlement proceeds or court award.
What Happens If You Miss the Filing Deadline for Your Marion County Case
Florida limits the amount of time you have to file a lawsuit seeking compensation from the liable party. The personal injury statute of limitations in our state is generally four years, under Florida Statutes § 95.11(3)(a). 
These types of cases must get filed within two years:
Negotiating with the defendant's insurance company does not extend the deadline. If your case has not settled before the deadline, only filing a lawsuit will protect your right to compensation for your losses.
What Our Clients Say About Us
You do not have to take our word for it that we treat our clients with respect and work hard on their cases. Our online reviews speak for themselves. Here are a few examples of what our clients say about us:
"Words cannot express how grateful we are to Andijar & Levine for everything they have done for us. From day 1 they have been there right by our sides throughout this whole process."
"I hired Anidjar and Levine for a car accident case, in the course of the case Anidjar & Levine protected my character, my future… went far and beyond what initially were hired for. As a conclusion they won my case and successfully managed to protect my character. These guys are amazing attorneys, they are the BEST!!! If I could give them 100 stars here they would get that and more. Highly recommend this office. They got it done, thank you!!!!!!"
"The Law Firm of Anidjar & Levine went above and beyond all expectations in providing me with top notch service and follow through in successfully settling my case for me, and negotiating my medical bills. Their entire staff were very hands on in providing me with updates. I would highly recommend them to anyone in need of their services!"
Come find out why our clients are so happy with our legal services.
We are involved in our community and proudly support these charities:
The Broward Sheriff's Foundation 
Family Fun Day
The Children's Science Museum
Dolphins Cancer Challenge (founded by Miami Dolphins)
Jewish Federation
Kids in Distress
MADD
We care about the people we serve and want to help make this community a better place to live.
What You Can Expect From Us
If you become our client, you can expect to receive responsive, attentive legal care. For example, you will get your attorney's individual phone number. You will receive frequent case updates so that you do not have to worry about what is happening in your claim. You can count on getting answers to all your questions and responses to your phone calls and emails.
We are happy to offer a free initial consultation. You can call the Law Offices of Anidjar & Levine today at 1-888-494-0430 to find out how we can help you. There is no obligation.