Florida law allows you to go after losses you suffer when you get hurt because of someone else's carelessness. Your damages in a personal injury claim can include things like your medical expenses, lost wages, pain and suffering, property damage, your spouse's claim for loss of consortium, and other losses. A personal injury lawyer in Orange Park, FL can help you pursue compensation.
Get a free consultation by calling the Law Offices of Anidjar & Levine today at 1-888-494-0430.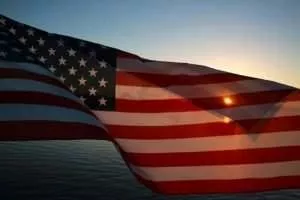 For A Free Legal Consultation With A Personal Injury Lawyer Serving Orange Park, Call (888) 494-0430
Cases We Handle in Orange Park, FL
At the Law Offices of Anidjar & Levine, we help people who have been injured in many different types of accidents. Here are some examples:
Medical malpractice
Slip and fall injuries
Product liability
Pool accidents, drownings, and near-drownings
Nursing home abuse and neglect
Boat crashes and other boating accidents
Wrongful death
Defective product injuries
Dog bites
Construction accidents
Pedestrian accidents
Bus, truck, and RV accidents
Motorcycle and bicycle accidents
Premises liability
Truck Accidents – contact 

truck accident attorneys
That list contains some, but not all, of the kinds of cases we handle for people who get hurt because of the carelessness of others. If your incident is not on that list, call us, and we will let you know if we handle your type of claim.
Elements of Liability in Personal Injury Cases
When we go after damages in a personal injury case, we have to prove all of the elements of liability before the law will make the defendant pay you for your losses. We have to show that the defendant:
Owed you a duty of care. A duty of care is a person's legal obligation. For example, everyone who operates a motor vehicle on the roadways has a duty to drive carefully and obey the law.
Breached the duty of care. It is negligence when a person fails to live up to his legal duty of care. Let's say that the defendant lost control of his car because he was speeding. The defendant is negligent for failing to drive carefully and obey the law.
Causation. The defendant's negligence must have caused the accident that hurt you. If the defendant crashed into you when he lost control of his car, he is responsible for your injuries and other damages.
Damages. You must have suffered some type of damages, such as medical bills, lost wages, or pain and suffering.
Compensation for Your Injuries
Because every case is unique, we need to talk with you and evaluate your case before we can estimate how much your injury claim is worth. The amount of compensation you can collect will depend on the facts of your case.
Here are some common types of damages in personal injury cases:
Medical expenses to treat your injuries. This category starts at the moment of injury and continues until your doctor releases you from treatment. You can pursue damages for the reasonable cost of things like the ambulance, emergency room, hospital, surgery, doctors, diagnostic testing, x-rays and other imaging procedures, prescription drugs, and physical therapy.
Lost wages, such as salary, wages, self-employment, and other income that you did not receive because of the accident and your recuperation time.
Diminished earning potential, if your injuries make you unable to earn as much money as you could before getting hurt.
Disability, if your injuries prevent you from supporting yourself through gainful employment.
Rehabilitation center, if you need intensive medical care at a specialized treatment center for catastrophic injuries such as spinal cord damage or traumatic brain injury.
Long-term care, if you suffered devastating injuries that cause you to need daily assistance with medical treatments and personal care.
Other intangible losses, such as post-traumatic stress disorder (PTSD), disfigurement, depression and anxiety, loss of enjoyment of life, and your spouse's claim for loss of consortium.
Wrongful death, if your loved one died from injuries as a result of someone else's carelessness.
How a Lawyer Can Help with Your Personal Injury Case in Orange Park, FL
When you have a personal injury lawyer in Orange Park, FL handle your injury compensation claim, you can focus your attention and energy on your health and well-being. We can take care of your legal matters, like evaluating the case, investigating the facts, gathering the evidence we need to prove your case, and calculating a fair amount of compensation for your losses.
Our team will negotiate directly with the insurance company so that you do not have to. If the adjuster or someone else at the insurance company contacts you after you hire a personal injury lawyer, tell them to talk to your lawyer. They are not supposed to contact you directly at that point.
If the insurance carrier asks you to give a recorded statement, talk to your lawyer. Insurance companies often use recorded statements to decrease the value of an injured person's compensation claim by twisting the plaintiff's words and taking the words out of context. The insurance company can get the information it needs from your lawyer.
A personal injury lawyer can protect you from common tactics that insurance companies use to pay people less money than they deserve. For example, an adjuster might offer you a quick settlement early on, before you have completed your medical treatment. If you end up needing additional procedures, even surgery, you will not get more money from the insurance company. You might have a stack of medical bills you cannot afford to pay.
Getting Help from a Personal Injury Lawyer in Orange Park, FL
Florida law imposes short deadlines for people to file personal injury cases. If you wait too long, you will be unable to recover compensation for your injuries. Also, valuable evidence can fade away or disappear entirely over time. Make sure that you talk with a personal injury lawyer in Orange Park, FL right away to protect the value of your compensation claim.
At the Law Offices of Anidjar & Levine, we handle injury cases on a contingency fee basis. We recover nothing until you get compensation. We do not charge upfront legal fees to help you.
Call our offices today at 1-888-494-0430 for your free consultation. There is no obligation.