If you suffered serious injuries in an accident, you may have a legal case to pay for the cost of your personal injury and losses.
The Law Offices of Anidjar & Levine offer a free consultation with a personal injury lawyer in Palm Bay, FL.
When you call, we will ask you a few questions about the details of your accident and injury to help determine if you have a personal injury case.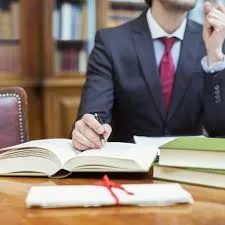 What Types of Accidents Qualify for a Personal Injury Claim?
Every day in Florida, people suffer accident injuries, sometimes through no fault of their own. In fact, in 2020 in Brevard County, home to Palm Bay, unintentional injuries caused about 104 deaths per 100,000 fatalities, according to the Florida Department of Health. That is higher than the statewide fatal unintentional injury rate.
If you were in an accident and suffered a serious injury, or your loved one sustained a fatal injury, you may qualify for a personal injury claim or lawsuit. Here are some of the types of accidents for which you may file a personal injury claim:
If you suffered injuries in an accident and another party is at fault, you should seek legal help as soon as possible. The longer you wait, the more difficult it may be to prove your case. Set up a free consultation with a personal injury lawyer in Palm Bay and let us help you now.
What Awards Can You Recover for a Personal Injury in Palm Bay?
Severe injuries can require extensive medical treatment and a prolonged absence from work while you recover. You should not have to worry about your financial future on top of your physical health. Our attorneys can help you recover costs associated with your medical care, lost income, and more, including:
Transportation by ambulance and emergency department services
Hospital and doctor bills
Surgeries
In-home medical equipment, mobility aids, and medications
Medical devices
Long-term nursing care
Physical and occupational therapy
Lost wages, earnings, benefits, bonuses, and tips
Loss of your future earning capacity if you cannot return to work
The value of household services you can longer perform
Transportation fees and medical travel expenses
Vehicle and personal property damages
Medically necessary home renovations
You may also qualify for awards for the ways your accident and injuries reduce your quality of life. These damages, known as pain and suffering, may include monetary compensation for:
Loss of mobility or paralysis
Chronic pain
Permanent and disabling injuries
Scarring and disfigurement
Anxiety, depression, and loss of enjoyment of life
Florida Wrongful Death Compensation
According to Florida Statutes § 768.19, when a person dies because of an act of negligence that would have permitted them to pursue a personal injury case had they lived, the liable party can still be held responsible for damages.
In Florida, the deceased's personal representative (executor) can pursue a wrongful death claim or lawsuit on behalf of the deceased's estate and surviving beneficiaries. Compensation may include:
Medical and funeral expenses
Lost income from the time of injury to death
Income the deceased would have saved had they lived
Surviving family members' pain and suffering
Loss of the deceased's support, guidance, companionship, care, and protection
Three Facts to Know About Filing Personal Injury Claims
Know these three essential facts about personal injury cases in Florida so you don't miss the legal requirements to file your claim or lawsuit:
You have four years to file a lawsuit for personal injury in the state of Florida. If you do not file within the four-year statute of limitations, outlined in Florida Statutes § 95.11, the court may dismiss your lawsuit. The same statute grants you two years from your loved one's death to pursue a wrongful death case. 
Prompt, professional medical help can provide evidence to substantiate your personal injury case. Even though you have four years to file your lawsuit, the longer you wait from the time of your injury, the less chance you may have of gathering all the essential evidence needed to prove your case. Seeing a doctor as soon as possible establishes a record of your injuries and protects you from allegations that your injuries did not stem from your accident. If you have not already done so, seek treatment immediately. 
Witness statements, photos, and videos can be your best evidence. Gather your evidence as quickly as possible. Many important details may become lost or forgotten if you wait too long to get documents and other evidence. 
It can be difficult to gather evidence to help prove your personal injury case. Recovering from an injury can be a stressful and full-time job. That is why we recommend contacting our lawyers. We can get started on collecting and preserving evidence right away.
If you do not act promptly and seek professional legal help, it may become increasingly difficult to recover compensation for your medical expenses and loss of wages, as well as pain and suffering you may have experienced.
A personal injury law firm like Anidjar & Levine can represent you and make sure:
None of your evidence is lost
You meet all your case deadlines
You get proper medical care
You receive compensation for your damages and losses
Accomplishing these tasks may require an understanding of Florida personal injury law to get every detail necessary to resolve your case against the negligent party and their insurance company.
How to Prove the Other Party Is Negligent and Liable for Damages
Our personal injury team knows how to gather and preserve evidence to determine negligence. Who bears liability depends on your specific accident, but at-fault parties may include a negligent driver, a business or residential property owner, or a health care provider or medical facility. 
We may collect the following types of evidence and present it to the insurance company:
Photographs and video surveillance
Police or accident reports
Eyewitness statements
Expert testimony, such as by an accident reconstruction expert or medical professional
If the negligent party and their insurance company do not offer the proper settlement amount, we can go forward with a lawsuit on your behalf.
What Is the Next Step to File a Personal Injury Claim or Lawsuit?
Once we have determined the facts of your case, we can give you our professional appraisal of the potential value of your case. We can handle and manage all the red tape and documentation required to file an insurance claim and lawsuit. We can investigate to find and preserve evidence that establishes the defendant's negligence, as well as the value of your case.
We will handle your case from start to finish, and we pride ourselves on our responsive legal care. When you work with our team, we will promptly return your phone calls and emails and give you regular case updates. You will get your attorney's direct phone number so that you always get the answers you need. We can even help you schedule appointments or get your vehicle repaired. 
Set up a consultation with a Palm Bay personal injury lawyer at our firm and see how we can help you in your time of need.
How Much Will It Cost to File Your Lawsuit? No Cost to You Unless You Get Compensation
There will be no cost to you unless we recover compensation for you. In fact, our personal promise to you at Anidjar & Levine is that we don't get paid unless you do.
That means we do all the work on a contingency basis and get a percentage of the settlement or verdict we recover for you.
Call Now for a Free Consultation With a Personal Injury Lawyer in Palm Bay, FL
We know how to negotiate and litigate personal injury claims and lawsuits to fight for the money you need to pay your bills and get medical care. Let us help you.
To talk to a Palm Bay personal injury lawyer about your case, contact the Law Offices of Anidjar & Levine at 1-888-494-0430 to set up a free consultation.