If you or a loved one were injured in an accident in Palm Coast, FL, you may be entitled to compensation from the liable party. Call a Palm Coast personal injury lawyer from the Law Offices of Anidjar & Levine at 1-888-494-0430 for a free consultation and case analysis. When seeking compensation for your injuries, it is extremely important to get started on the right path. Tell us your story. We know what it takes to make things right.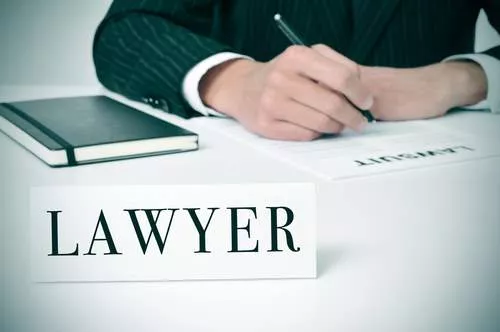 Accident Injuries May Warrant Compensation
An accident can affect your life in numerous ways. Physical injuries may include but are not limited to:
Bone fractures
Amputated digits or limbs
Concussions or brain damage
Damage to organs or senses
Burns
Deep cuts and lacerations
Permanent scarring
Pain at the injury site
An inability to perform the same types of tasks you once did, such as dressing yourself or playing sports with friends
Your injuries, in turn, may have also affected your career and financial situation by:
Forcing you to seek expensive medical care
Necessitating long-term medical care in the case of permanent or incapacitating injuries
Keeping you home from work or compelling you to reduce hours
Making it impossible for you to work in your chosen field, which has forced you to retire early or undergo extensive vocational rehabilitation training
Damaging personal property, such as a motor vehicle, that you must now get repaired or replaced
Generating other expenses, such as a nanny or a housekeeper, to manage chores that you used to do by yourself
Causing you physical pain and emotional anguish
We can file an insurance claim or personal injury lawsuit to pursue compensation for your losses. 
Damages You Can Seek
Depending on your injuries and how they affect your life, we can pursue compensation for:
Medical expenses
Lost wages
Pain and suffering
Reduced earning capacity
Scarring and disfigurement
Loss of quality of life
Other losses may also warrant compensation in your case. We will leave no stone unturned when seeking a fair settlement or verdict. 
What About Fatal Injuries?
If you lost a loved one in a preventable accident, we are so sorry for your loss. Our firm also handles wrongful death cases, and we would be honored to help you receive fair compensation for your loss. 
How a Personal Injury Lawyer From Our Firm Can Help
The Law Offices of Anidjar & Levine goes the extra mile to help clients receive the compensation they deserve. We do this by:
Calculating the total worth of your present and projected expenses, injuries, and losses
Meeting with the liable party's insurance company on your behalf to negotiate for a fair settlement—or taking the liable party to trial
Helping you fill out paperwork or filling it out for you 
Giving you your attorney's phone number so that you can call any time with questions, updates, or concerns
Educating you about the legal process and your rights so that you are equipped to make important decisions at every stage of your case
Refer you to doctors and gather medical records to help prove your injuries
Our lawyers understand each case is different. We can tailor a legal strategy to suit your unique situation. 
Injuries Happen Every Day
According to the US Centers for Disease Control and Prevention (CDC), each year:
Thousands of people die due to vehicle accidents, exposure to poison, slip and fall accidents, suffocation, drowning, house fires, and prescription drug overdoses.
Millions of people are treated in emergency rooms and require further hospitalization.
Many of these accidents would never have happened if not for the negligent actions of others. Depending on the nature of your accident, the party or parties that may be liable could include:
A business or business owner
A government entity
An individual, such as a driver, a dog owner, or a doctor
Any combination of these
Establishing negligence under Florida Statues § 768.81 is the basis for all personal injury lawsuits. Collecting evidence that tells the story of what happened can be complicated and time-consuming. That is why it is important to speak to an attorney soon after your accident.
Call a Palm Coast personal injury lawyer from the Law Offices of Anidjar & Levine at 1-888-494-0430. Our personal injury legal team can immediately begin to gather the necessary evidence to determine how your accident happened and who was negligent. We work on a contingency-fee basis, which means we do not get paid until you receive your settlement or favorable judgment.
Collecting Evidence to Make Your Case
All personal injury cases require extensive investigations to be conducted. 
Eyewitnesses will be interviewed, and police reports and hospital records must be examined.
Our team can help manage this process for you. We can also help by consulting nationally recognized experts in the industry related to your personal injury to provide essential testimony in support of your case.
No matter how you were injured, all personal injury cases follow this fact pattern. The evidence we collect needs to show:
How your accident happened and who is at fault
The commonsense, preventative steps the liable party or parties did not take to minimize or eliminate risks
A detailed medical analysis of your injuries and the extensive treatments you endured as a result
The financial cost to you in terms of medical expenses, loss of income, and pain and suffering
Your Palm Coast personal injury lawyer can help you build a case that outlines your injuries, losses, and expenses and pursues the compensation to which you are entitled.
If you or a loved one were injured in Palm Coast, our team can help. Call the Law Offices of Anidjar & Levine at 1-888-494-0430 to get started with a free consultation. We can discuss your case and explain your legal options.