A personal injury claim can be filed to formally recover compensation from someone responsible for an accident that caused you an injury. Awards for damages are granted to cover medical bills, lost wages, and other costs associated with the accident.
A Palm Harbor personal injury lawyer from our firm can be an excellent source of information and support while managing the complex legal process so that you can focus on healing. If another person's negligence needlessly hurt you or a loved one, you can find out about your legal options today in a free consultation with the Law Offices of Anidjar & Levine.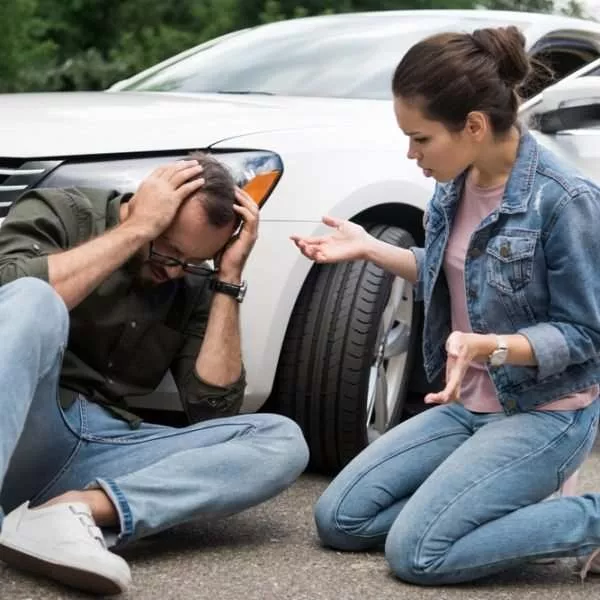 For A Free Legal Consultation With A Personal Injury Lawyer Serving Palm Harbor, Call (888) 494-0430
A Trusted Advocate at Your Side
Not every case requires the use of a lawyer. For example, if damages are minimal and the settlement appears reasonable, it may not make sense to have legal representation. However, cases that seem simple at first can quickly become more complicated.
For example, cases involving multiple parties, injuries worsening over time, or undervalued settlement offers tend to be more complex legally. If you have any concerns, the simplest way to check is by discussing your situation with our team in a free, no-obligation case review.
What Does a Lawyer from This Firm Do to Build a Strong Case?
There are many ways a lawyer from our team can assist you with your case. However, as a general overview, we help our clients by providing the following services:
Conducting a professional investigation into the cause of the accident
Interviewing witnesses
Gathering evidence and other supporting documents to build a robust case
Accessing a network of medical and financial professionals who can provide expert testimony
Assessing your damages to include current and future expenses you may need as part of your ongoing care
Negotiating for a settlement that reflects the full impact of the accident on your life
Litigating your case if the settlement offer is not satisfactory
As you can imagine, pursuing compensation requires determination, meticulous attention to detail, and time. Litigating a challenging case while recovering from an injury can be highly stressful to contend with alone. We can take on the legal responsibility so that you can entirely focus on getting your life back on track.
Compensation Available in Injury Cases
Evaluating a claim is a complex process. Insurance companies will seek to pay out as little as possible to protect their profit margins. We always act in your best interests, advising and guiding your actions so that you can make informed decisions every step of the way.
Further, our lawyers can help you estimate the full physical, emotional, and financial costs associated with your injuries. Compensation received will largely depend on the circumstances of the accident and the nature of your injuries and is available to cover expenses, such as:
Current and ongoing medical bills
Rehabilitation care
Lost wages and compensation if your employment is affected
Pain, suffering, and inconvenience
Property damage and loss of use
When an accident results in the tragic loss of a loved one, surviving family members have the option to pursue compensation through a wrongful death lawsuit. If you have a potential injury case, our team is always available to review it with you and answer any questions you may have.
Things to Consider Before Getting Legal Help
Many people seek legal representation to help with an injury claim, and it is important to find the right fit for you. Therefore, it can be beneficial to do a little research beforehand to find information about previous experience litigating similar cases, success rates, upfront charges, and time and resources available for your case.
While we cannot speak for other law firms, here are a handful of reasons we maintain excellent client satisfaction:
We manage injury cases daily and have a long-standing record of proven results.
We have the resources, knowledge, and experience to ensure your case receives the attention it deserves.
We provide our legal services on a contingency-fee basis. This means there is nothing to pay until we obtain a favorable settlement or verdict for you.
We can estimate how long the legal process will last. However, it is only a guideline. Our open, realistic approach means you are always up to speed about your case's progression.
Our clients are the heartbeat of everything we do. Our team is always available to answer your questions; further, you are provided with your attorney's direct number.
Examples of Injury Cases We Manage on a Daily Basis
Accidents can happen virtually anywhere, and a compensation claim can arise from many different scenarios. Our team helps people every day who were injured through no fault of their own in:
Auto accidents
Slip and fall accidents
Medical malpractice
Birth injuries
Accidents while visiting public or private premises
Defective products
Workplace injuries
Paralysis injuries
Pedestrian accidents
Bicycle accidents
Nursing home abuse
Spinal cord injuries
Dog bites and attacks
Whatever the circumstances of the accident, our injury lawyers are here to help you get the compensation you need to move forward with your life.
Deadlines Apply When Filing a Lawsuit
Per Florida Statutes § 95.11, injured parties generally have four years from the injury date to begin legal action. However, if the accident was fatal, surviving family members must file a lawsuit within two years.
While this may seem long, seeking representation early can help preserve vital evidence and allow your attorney to build a strong case.
Learn About Your Legal Options Today with Our Palm Harbor Injury Lawyer
At the Law Offices of Anidjar & Levine, we go the extra mile to ensure our clients are properly compensated. Providing accessible, high-quality legal services to people who were injured through no fault of their own is the foundation from which our long history of satisfied clients has grown.
If you have suffered an injury in Pinellas County and want to know more about claiming compensation, call for a free consultation at 1-888-494-0430 today.