If you or someone you love suffered an injury that resulted from another party's negligence or wrongdoing, you may be eligible for compensation for the losses you incurred as a result. A personal injury lawyer in Palmetto Bay, FL from the Law Offices of Anidjar & Levine will take on the responsible parties and their insurers and help you recover the compensation you deserve.
We have decades of combined experience fighting for injured victims in Palmetto Bay and the surrounding areas. We will never charge you a fee until we recover the compensation you deserve—that is how confident we are in our ability to steer your claim to the best outcome.
We offer a free, no-obligation case evaluation to the victims of personal injury accidents. Call us at 1-888-494-0430 to get started.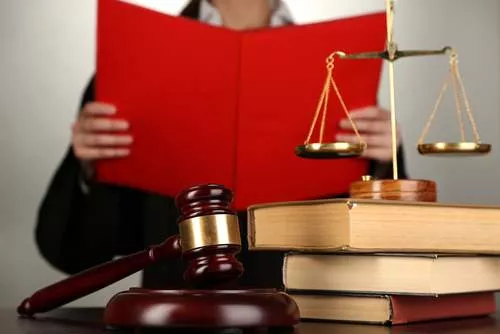 For A Free Legal Consultation With A Personal Injury Lawyer Serving Palmetto Bay, Call (888) 494-0430
Personal Injury Accidents in Palmetto Bay, FL
There were over 8,000 non-fatal injury hospitalizations due to falls and over 2,300 due to motor vehicles alone in Miami-Dade County in 2018 alone, according to the Florida Department of Health. Regardless of how you were injured, we want to hear from you. We can help the victims of many different types of personal injury cases in Palmetto Bay, including:
Car accidents
Truck accidents
Motorcycle accidents
Medical malpractice
Defective products
Slip and fall accidents
Premises liability
Wrongful death
These are not the only kinds of personal injury cases we can assist you with. Give us a call today to learn more about how we can help protect your right to pursue the compensation you deserve.
The Value of Your Personal Injury Claim
Without knowing the specifics of your personal injury, it is impossible to say exactly how much compensation you could be entitled to recover. Though all personal injury cases are unique, you may be eligible to seek damages that include:
Current medical bills, including hospital fees and emergency transportation
Future medical bills
Lost wages
Reduced earning capacity
Pain and suffering
Loss of enjoyment of life
Wrongful Death
If your loved one passed away due to the negligence of a party, you may be able to recover additional compensation for funeral and burial expenses, loss of support, loss of consortium, and more. Your personal injury lawyer in Palmetto Bay, FL can help you determine the options that are available to you and help you fight for the recovery afforded you by law.
The Statute of Limitations for a Personal Injury Case
In Florida, personal injury victims typically have four years to take legal action under Florida statute § 95.11. This deadline may change depending on several factors. An attorney can let you know your legal options and help file a lawsuit, if necessary, to prevent the statute from expiring. Call 1-888-494-0430 to speak with a member of our team about your situation right away.
Schedule Your Free Case Evaluation Today
If you or a loved one was injured through no fault of their own, we can help. A personal injury lawyer in Palmetto Bay, FL from the Law Offices of Anidjar & Levine wants to get to work on your personal injury claim today. Call us at 1-888-494-0430 to get started with a free consultation.