If you or someone you love was injured because of someone else's negligence or wrongdoing, you may be eligible to recover compensation for your economic and noneconomic losses. These damages include, but are not limited to, your medical bills, lost wages, reduced earning capacity, pain and suffering, and loss of enjoyment of life.
At the Law Offices of Anidjar & Levine, a personal injury lawyer in Panama City, FL wants to put their knowledge and resources to work for you, starting today. We offer a free case evaluation, and we never collect a fee until we recover money for you.
To get started today, call us at 1-888-494-0430.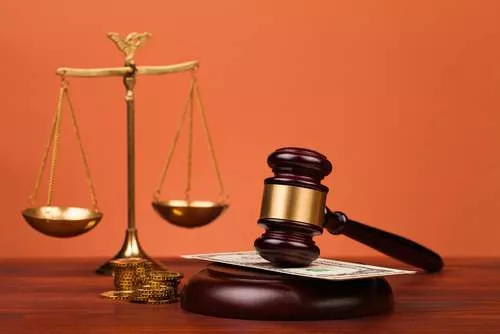 For A Free Legal Consultation With A Personal Injury Lawyer Serving Panama City, Call (888) 494-0430
Types of Personal Injury Accidents in Panama City, FL
The Law Offices of Anidjar & Levine wants to hear from you no matter how your injury occurred. Give us a chance to discuss what happened and determine how we can help you. Our firm covers a wide variety of personal injury cases in Panama City, including:

Truck accidents
Motorcycle accidents
Medical malpractice
Defective products
Slip and fall accidents
Premises liability

There were over 600 non-fatal injury hospitalizations in Bay County in 2018 according to the chart of non-fatal injuries of the Florida Department of Health. If you or a loved one was injured in this way, in any of the above situations, or in another situation that involved the negligence of another party, a personal injury lawyer in Panama City, FL may be able to help you recover compensation for your injuries, losses, and other expenses. Call us at 1-888-494-0430 today to learn more.
Potentially Recoverable Compensation
Once we have demonstrated the liable party's negligence, we can help you pursue a settlement or judgment that compensates you for your losses. Depending on the details of your case, we may be able to pursue the cost of:
Current and future medical bills
Lost wages
Reduced earning capacity
Pain and suffering
Loss of enjoyment of life
And more
Wrongful Death
If you lost your loved one due to the inaction or action of another party, contact our firm immediately to discuss your legal options. You may be able to receive additional compensation to cover funeral and burial costs, loss of future income, and related losses.
The Statute of Limitations in a Personal Injury Case
The statute of limitations for personal injury lawsuits in Florida is generally four years from the date of your accident under Florida Statute § 95.11, but it can vary depending on many different circumstances. If necessary, a personal injury lawyer in Panama City, FL can file a lawsuit to prevent your claim's deadline from expiring while we work to build a strong case on your behalf.
Call Today for Your Free Consultation
The Law Offices of Anidjar & Levine is eager to get to work on your claim. We will identify the responsible party, gather evidence proving their liability, and aggressively pursue them and their insurance company on your behalf. For a free case review, call us today at 1-888-494-0430.