An accidental injury can change your life in an instant. According to Florida Health, falls, motor vehicle accidents, pedestrian accidents, and drownings are some of the most common injury-causing accidents statewide. When that injury was caused by someone else, you can take legal action against the at-fault party. Anyone who injures another person through negligence can be held liable for the accident.
If you were injured or lost a loved one because of another person's negligence, you may be able to recover damages for medical bills, lost wages, pain and suffering, and more. A Pinellas Park personal injury lawyer with the Law Offices of Anidjar & Levine can help you recover damages for these expenses and others.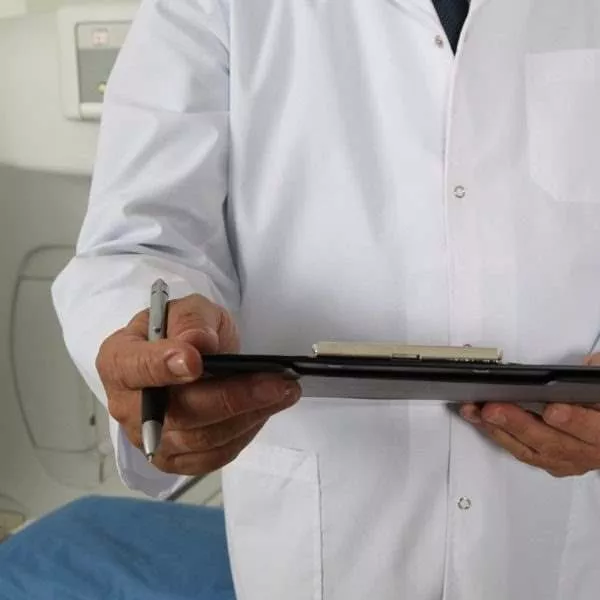 For A Free Legal Consultation With A Personal Injury Lawyer Serving Pinellas Park, Call (888) 494-0430
Negligence and Liability in Cases of Personal Injury
If one person injures another through his negligence, he can be held financially responsible for expenses related to the injury. But just because you were injured does not mean that you are entitled to monetary compensation. If you are to recover damages, your case must contain the following elements:
Duty of care

: The at-fault party had an obligation not to cause you harm.

Breach of duty

: The at-fault party violated the duty of care.

Causation

: The breach of duty directly caused your injuries.

Damages

: Your injuries caused a loss, and the at-fault party has an obligation to compensate you.
Your lawyer will evaluate your situation to determine if you have a valid case.
There are many types of personal injury cases. Here are some of the practice areas our team serves:
Motor vehicle accidents

Truck and big rig accidents 

Boating accidents 

Pedestrian accidents 

Bicycle accidents

Defective product injuries

Slip and fall accidents 

Back and neck injuries 

Medical malpractice 

Swimming pool accidents

Dog bites 

Wrongful death
Monetary Compensation from a Pinellas Park Personal Injury Case
In general, there are two types of damages available in a personal injury case: economic and non-economic. We will use evidence such as medical bills and records, past wage statements, and expert testimony. 
We will also use interviews with you, your family, and friends to estimate how much your damages are worth. Here is more information about damages:
Economic Damages
Economic damages compensate you for direct losses related to your injuries. You may be able to recover damages for:
Medical bills

 such as emergency treatment, follow-up visits, surgeries, therapies, prescription medication, and more 

Future medical care

 if you face upcoming surgeries or other treatments

Modifications to your home

 such as widened doorways and halls, accessible bathrooms, ramps, and more

Medical equipment 

such as braces, crutches, wheelchairs, walkers, and more

Lost wages 

if you must take unpaid time off work to recover

Future lost wages

 if you cannot return to work because of your injuries
Non-Economic Damages
Non-economic damages compensate you for pain and suffering and a reduced quality of life. You may be able to recover damages if:
Your injuries left you permanently disabled or disfigured.

You face a long recovery period.

Your injuries require multiple surgeries.

You suffer from chronic pain.

You become anxious, depressed, or develop another mental health condition.

You cannot participate in activities you once enjoyed.

Your quality of life is reduced in other ways.
How Our Personal Injury Lawyers Can Help You
Our team of personal injury lawyers has years of experience settling and litigating personal injury cases of all types. We know the ins and outs of personal injury law and can guide you through the complex process of seeking damages. Here are some ways we can help you with your case:
Provide Responsive Legal Care
Our team will be by your side as we help you pursue damages. You will have your attorney's phone number for easy communication. Your lawyer will always respond to your calls and emails, keep you up to date about the progress of your case, and will answer any questions you have.
Help You Manage Appointments
We know how challenging it can be to manage appointments when you are in pain from your injuries. We can help you by recommending healthcare providers and vehicle repair services, scheduling your appointments, and more.
Investigate Your Accident
We will investigate the accident that led to your injuries, looking for evidence of negligence by another party. We may collect police reports, cell phone records, toxicology reports, witness statements, pictures of the scene, and more. Our investigation will be independent of any police or insurance company investigations.
Communicate with the Insurance Provider
We will handle phone calls and emails with the insurance companies. We will file a claim for you, submit supporting documents, and negotiate a settlement on your behalf.
File a Personal Injury Lawsuit
If we cannot negotiate a settlement that provides you with fair compensation for your losses, we will file a lawsuit and seek compensation in court.
Legal Deadlines for a Personal Injury Case
Several Florida laws limit the amount of time you have to pursue damages from the party that caused your injuries. Here are some laws that may affect your case:
Florida Statutes § 95.11(3)(a)

 sets the statute of limitations for personal injury at four years.

Florida Statutes § 95.11(4)(b) sets the statute of limitations for medical malpractice at two years.

Florida Statutes § 95.11(4)(d) sets the statute of limitations for wrongful death at two years.
In some cases, determining when the clock starts for the time limit can be confusing. Your lawyer will determine how these limits apply to your case.
The Law Offices of Anidjar & Levine is Ready to Fight for You in Pinellas County
If you or a family member suffered an injury because of an outside party's negligence, you may be entitled to compensation for medical bills and more. Your personal injury lawyer with the Law Offices of Anidjar & Levine may be able to help you recover damages. 
Call our office today at 1-888-494-0430 for a case consultation. Our team works on contingency, which means we collect no fees unless we win your case.