Car accidents, slip and falls, and other personal injury accidents happen every day in Plantation, Florida. Many accident victims suffer serious physical and emotional injuries that keep them out of work for months and cause them to lose thousands of dollars in wages.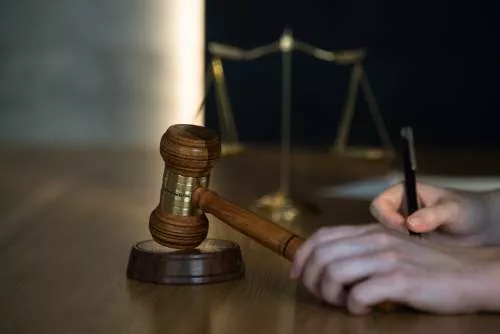 How Can an Plantation personal Injury Lawyer Help Me After a Car Accident?
If you sustained injuries in an accident and believe that someone else caused or contributed to it, a personal injury lawyer in Plantation could help you with your claim. The attorneys at Anidjar & Levine understand the financial difficulties accident victims, and their families face. Call us today at 888-494-0430 for a free consultation.
Who is Liable for My Damages after an accidents?
When a personal injury accident occurs, whether it be a slip and fall or dog bite, it is likely that a negligent party caused the accident and your injuries. If a party's negligence caused your damages, they would likely be liable for your accident-related expenses.
4 Examples of Negligence Resulting in a Personal Injury in Plantation, FL
A distracted driver on his cell phone ran a red light and struck a pedestrian who was crossing the street. The driver may have acted negligently by driving while distracted.
Over 21% of teenage drivers were involved in a car accident while they were talking on the phone. NHTSA statistic sayes that 660,000 drivers used different electronic devices while driving. Talking on the phone creates additional danger for people around.
Store Injury Claims A store owner is aware of a broken step but fails to fix it or warn customers of the defect. As a result, a customer trips and falls, breaking his neck. The store owner could be negligent in his failure to maintain the premises properly.
Medical malpractice A doctor reviews a patient's symptoms and decides to send her home without running any of the medical tests a reasonable physician in similar circumstances would run. The patient is later diagnosed with a severe disease and dies. If the doctor had run the tests and diagnosed the disease earlier, she would likely have survived. The doctor was negligent because he failed to act according to the standard of care for a physician in his shoes.
Owner's negligence and dog bite as a result. A dog owner decides to take her dog for a walk in a park without a leash, and the dog bites a small child. The dog owner may be negligent for failing to maintain control of her animal.
While the above examples may seem straightforward, determining if a party is negligent is not always this easy. Our personal injury attorneys in Plantation will carefully evaluate your claim and the evidence to determine if another party or parties were negligent. We will then file the appropriate claims and present the following evidence:
Photos, videos and other evidence of what happened
Witness statements or testimony regarding the facts of the case
Police reports showing that the other party violated a law or otherwise acted negligently
Medical records and medical expert testimony to establish the severity of your injuries, treatments received, future treatments needed, and whose negligence caused the accident
Employment records to show that your injuries caused you to miss work
While the evidence we present will be specific to your particular case, we will likely use one or more of the types listed above.
How Can I Recover Damages After an Accident?
Personal injury accident victims can recover damages in two ways:
Filing an Insurance Claim
Accident victims may file a claim with their insurance company, the other party's insurance company, or both insurers. Doing so is usually the first step in recovering damages following an accident.
While the claims process should be easy and smooth, sometimes it is anything but because insurance companies are for-profit businesses that are much more interested in protecting their profitability rather than paying claims. Insurance adjusters know that to make money for their companies, they need to keep insurance payouts low. Adjusters look for reasons to deny claims or reduce payments, so many accident victims do not get fair settlement offers.
For example, the insurer may deny your claim if you do not submit it before the deadline or you fail to provide adequate information regarding your injuries. Our attorneys help you file your claim on time and provide the insurer with all the evidence it needs to complete its investigation. Once the insurer completes the investigation, we negotiate with the adjuster or insurance company lawyer to come up with a fair settlement offer.
Filing a Lawsuit
If an insurer denies your claim or fails to make a reasonable settlement offer despite our negotiations, we may have the option of filing a lawsuit against the parties responsible for your accident. If we can establish that other parties are liable for your injuries, the judge will order the at-fault party or their insurer to pay your damages, which can include your economic damages, pain and suffering, and in some cases, punitive damages.
How Can I Talk to a Personal Injury Lawyer in Plantation?
The personal injury lawyers at Anidjar & Levine can help you file your claim against the responsible parties and pursue compensation for your damages.For more information, call us today at 888-494-0430.