Personal injury law offers victims of negligence an avenue of recourse to receive compensation for any injuries they suffered due to someone else's negligence. If you or someone you love has been injured in Florida, contact a Poinciana personal injury lawyer with the Law Offices of Anidjar & Levine at 1-888-494-0430, and we can help you determine if you have the right to compensation for your injuries.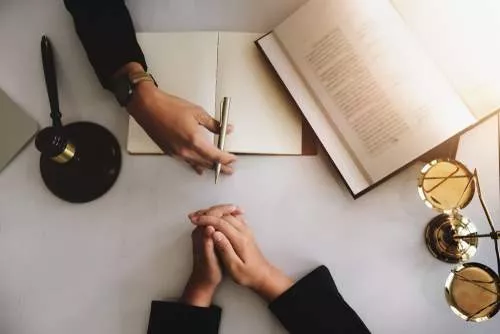 Types of Personal Injury Cases
Florida has broad coverage regarding personal injury claims, but each personal injury does not rise to the level of a legally actionable claim and, for each of those claims, negligence of another party must be present. Some examples of common personal injury claims are listed below but do not hesitate to call a Poinciana personal injury lawyer with the Law Offices of Anidjar & Levine at 1-888-494-0430 if you feel you have suffered due to someone else's negligence.
Any business that is open to the public has a very specific duty to the patrons of their establishment. They must keep their property, equipment, products, and oftentimes even their parking lot, free from debris and other hazards. If they fail to properly maintain common areas or clean areas where there have been spills, they are negligent and responsible if any injuries to patrons or clients occur at their establishment. The public expects protection from foreseeable and dangerous hazards on business property, and if they are personally injured, they have a right to compensation.
Car Accidents
Automobile accidents are common on our highways and roadways throughout the United States. They, unfortunately, represent a large portion of personal injury cases in the state of Florida. In fact, the Florida Department of Highway Safety and Motor Vehicles reports approximately 400,000 car accidents to occur yearly in Florida. Of those accidents, a quarter entails personal injuries. Typically, a determination regarding the fault of the accident assists in a personal injury claim. To know whether you can seek compensation for your injury stemming from a car accident, contact a personal injury lawyer as soon as possible.
Dog Bites
Shockingly, almost 800 personal injuries in Florida occur from being bitten by someone else's dog. Florida Statute 767.04 states that Florida is a "strict liability" state and dog owners are strictly responsible and legally liable for any of the personal injuries caused if their dog bites or harms someone. The responsibility exists even if the dog owner had no prior knowledge or warning that their dog might inflict harm. If you have been injured due to a dog bite, contact a personal injury attorney to learn how you may be able to receive compensation for your medical bills and injury.
Patients place a great deal of trust in the medical community. From doctor's visits to surgeries, patients expect that they will receive medical care to improve their health, rather than be harmed from any inappropriate procedure, incorrect medicine, or inaccurate diagnosis. However, when a doctor, nurse or other health care professional acts outside the scope of their authority or fails to uphold an established duty of care towards a patient, their actions may rise to the level of negligence. Complex medical malpractice cases may even require experts to determine if the medical professional acted negligently. Our Poinciana personal injury attorneys can help determine if you have strong medical malpractice and personal injury case.
Contact a Personal Injury Attorney in Poinciana, FL Today
Personal injury law covers any injury suffered due to the negligence of another. While the samples provided above are common if you have suffered any type of personal injury due to someone else's negligence, contacting a Poinciana personal injury lawyer with the Law Offices of Anidjar & Levine will work with you to determine if you have a personal injury claim. Our legal team can help you negotiate a fair settlement and help you take your case to trial if an equitable settlement cannot be reached.
Call the Law Offices of Anidjar & Levine today at 1-888-494-0430 for your free consultation and to find out how we can help you.