If you have suffered an injury due to the negligence of another person, you might be able to hold them accountable for your losses. In many cases, you could pursue that individual personally or file a claim with their insurance company. 
While you have the right to seek compensation, these efforts are not always successful. Personal injury lawsuits are complex, and you can count on the other side to work tirelessly to avoid paying you what you deserve. A Riverview personal injury lawyer with our firm can pursue fair compensation for your losses while you focus on your health.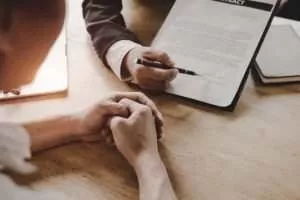 Recovering Compensation for Your Injuries
Every personal injury case is different, and every case could result in very different forms of compensation. Injuries that seem relatively similar could vary dramatically in the amount of compensation they yield. Some of the common forms of compensation available in these cases include:
Medical expenses

Lost wages

Diminished future earning power

Pain and suffering

Disability

Disfigurement

Mental anguish

Emotional distress

Property damage

Loss of consortium
No attorney can promise you a specific outcome in your personal injury case. That said, our firm can carefully evaluate the nature of your case and advise you on what it might be worth. Our estimates are based on the extent of your damages, as well as the strength of the case against the at-fault party. 
Understanding the Cost of a Personal Injury Lawyer
It is reasonable to worry about the cost of hiring a personal injury lawyer, especially if you are already facing severe financial hardship due to your injuries. The good news is that our firm understands how difficult it can be to balance your finances in the aftermath of a serious injury. That is why our firm will never seek upfront attorney fees to handle your case. 
We operate on a contingency-fee agreement. Under this type of agreement, we only recover our fee if we collect compensation on your behalf. We keep a portion of your settlement, meaning we only get paid when you do. This lets you pursue your personal injury case without the risk of walking away with nothing but legal fees.
Powerful Evidence in a Personal Injury Case
Whether your case goes to trial or you negotiate a settlement with an insurance company, a favorable outcome is most likely when you are able to build a strong case for liability against the at-fault party. To do so, you will need evidence. Some evidence that is commonly used in personal injury cases include:
Photographs

Medical records

Recorded testimony

Witness statements

Police reports

Surveillance video

Dashboard camera footage
One of the benefits of working with the Law Offices of Anidjar & Levine is that you will never have to worry about collecting evidence or building a case for negligence. Our attorneys will aggressively pursue your case on your behalf while identifying the evidence needed to prevail should your case go to trial. 
Common Types of Personal Injury Lawsuits
There are numerous fact patterns that could lead to a personal injury lawsuit. Ultimately, any injury you suffer that results from someone else's negligence could result in a viable personal injury case. Some common examples include:
Car accidents

Truck accidents

Slips, trips, and falls

Motorcycle accidents

Medical mistakes

Premises liability accidents

Violent assaults

Negligent security
No matter the nature of your personal injury case, it is helpful to understand that the right attorney could help you fight for the compensation you need. The law Offices of Anidjar & Levine stand ready to advocate on your behalf following your accident. 
Sources of Compensation from a Personal Injury Case
When you pursue a personal injury case, there are different potential sources of compensation available to you. Determining the at-fault party for your injury is important, but your strategy for pursuing your case will often center on the best option for recovering compensation. In some cases, you might find that more than one party owes you compensation for your injuries. These parties could include:
The At-Fault Party
It is normal to want to hold the negligent party directly accountable for their actions. While filing a lawsuit directly against that individual or entity is an option, it might not be your best source of potential compensation. The financial damages that come with a personal injury case can be significant, and many individuals lack the assets to resolve these cases. 
That does not mean that filing a lawsuit against the at-fault party is not worth it. Some defendants might have the assets necessary to cover your damages, while others could be forced to bring their insurance provider into the picture. 
Insurance Companies
The most common source of compensation following a personal injury is through an insurance claim. Insurance companies have ample assets to pay these claims, and they have an obligation to do so under a variety of circumstances. 
There are different insurance policies that could apply in different situations. Auto liability policies frequently pay out monetary benefits following a car crash. In cases where an injury occurs on another person's property, homeowner insurance often covers the tab. 
Business Entities
There are some situations where a business entity could face liability for your injuries. The most common example is if you were injured by a person that was acting within the scope of their employment. 
For example, you could pursue compensation from both the at-fault driver and their employer if you were involved in a car accident with a person that was working at the time of the crash. 
Discuss Your Case and See How We Can Help
You probably have questions about what your personal injury case might look like. Thankfully, the attorneys at Anidjar & Levine can assess your potential case and fight for the compensation you deserve. 
Before you move forward with an injury case on your own, consider discussing your options with us. Our Riverview personal injury lawyer can handle your case from beginning to end so you can focus on getting better. To get started, call 1-888-494-0430 for your free consultation.