Accidents happen unexpectedly and if you are injured, you may be facing days, weeks, months, or years recovering from your injuries and getting your life back to normal. If you are injured by another person or entity's negligence in Saint Cloud, FL, call the Law Offices of Anidjar & Levine at 1-888-587-9581 for a free case evaluation.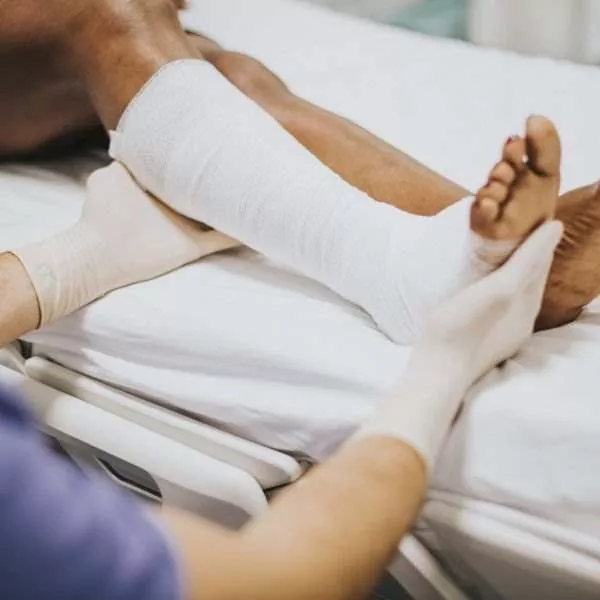 For A Free Legal Consultation With A Personal Injury Lawyer Serving Saint Cloud, Call (888) 587-9581
Talking to the Insurance Company
If you have been injured due to someone else's negligence, your insurance company should be notified as soon as possible. When you are communicating with your insurance company, be careful about what you are saying. Give them the factual information they request but do not speculate about how the accident occurred. Do not admit guilt to anyone or post anything about the accident on social media.
This can be even more important when speaking with the other party's insurer. They want to use anything you say against you, so it is important that you keep details to a minimum and deny any requests for a recorded statement.
If either insurance company offers you a settlement, speak to an attorney first before accepting or rejecting the offer. Do not give the insurance company the chance to violate your rights under the Florida Homeowner Claims Bill of Rights.
What Are The Four Key Components to Prove Negligence in a Personal Injury Claim?
To be eligible for compensation in a personal injury claim, your attorney must prove that another party's actions were negligent and caused your injuries. The four key components to proving negligence include proof that:
The defendant owed you a duty of care
The defendant breached the duty of care
You were harmed by the defendant's breach
The injuries and losses you suffered are compensable
Proving negligence in your claim is essential for your case to go forward.
Compensable Damages in a Personal Injury Claim
Healing from serious injuries can cost thousands of dollars or more, which makes it vital to secure a settlement from your insurance company that can help you recover from your injuries and return to your normal life without the added stress of dealing with a pile of unpaid bills. Depending on your injuries, you may be entitled to compensation for:
Medical expenses, prescription costs, transportation expenses to and from medical appointments, the cost of rehabilitative or therapeutic treatment, the cost of assistive devices, and other medically-related expenses
Your future medical expenses
Your current lost wages
Your future lost wages
Emotional distress
Loss of consortium (companionship)
Your Saint Cloud personal injury attorney help you evaluate how much your claim is worth to make sure that you request a settlement award that can cover your personal injury-related expenses.
Your Lawyer is in Your Corner
After your Saint Cloud personal injury lawyer reviews your case evaluates your compensable damages, and determines the parties responsible for your injuries, they will gather the evidence in your case, including photos, videos, medical reports, police reports, witness testimonies, and any other relevant paperwork, and communicate with your insurance company to negotiate a settlement amount.
The process of collecting all the evidence to prove your case can take weeks or months, although you only have four years to file a personal injury lawsuit in Florida, so call the Law Offices of Anidjar & Levine at 1-888-587-9581 for a free case evaluation as soon as possible so we can get to work on your case before the time to pursue justice under FL § 95.11 expires.