If you or a loved one was injured due to someone else's negligence (according to Florida Statute Chapter 768), or your loved one passed away in such an accident, our Sarasota, FL personal injury attorneys can help you pursue the compensation you deserve. Call our team at the Law Offices of Anidjar & Levine today at 1-888-494-0430 for a free consultation.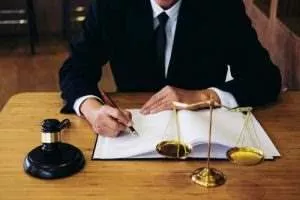 The Causes of Personal Injuries in Sarasota, FL
There are many different accidents that can result in personal injuries. Serious injuries that result from negligence can occur due to:
Car accidents
Truck accidents
Medical malpractice
Premises liability cases
Slip and fall accidents
Defective product accidents
These are just a few of the many types of scenarios that could result in a personal injury claim. If the cause of your injury is not listed above, you still may have an eligible case. If you were injured or lost a loved one through the actions of another, a personal injury lawyer in Sarasota, FL can help. Call us today at 1-888-494-0430 to get started with a free initial consultation.
What a Personal Injury Lawyer In Sarasota, FL Can Do for You
A personal injury lawyer in Sarasota, FL, can handle the details when it comes to pursuing the financial damages you deserve. Our team will:
Meet with you in person to discuss your accident and the resulting injuries.
Speak with your medical caregivers to understand and document how your injuries have impacted your ability to maintain employment.
Review all evidence of your accident, including videos, photographs, and police reports.
Interview witnesses to the accident and record their testimony for use at trial.
Finalize all legal filing and correspondences.
Protect your rights throughout the completion of a settlement or judgment.
Potentially Recoverable Damages
Each personal injury claim is different, but many personal injury victims are able to recover damages that may include:
Emergency transportation and medical care
Surgery
The cost of your hospital stay
Rehabilitation for your injuries
Lost wages
Long-term or permanent disability
Diminished earning capacity
Property damage
Pain and suffering
Wrongful Death
You may be entitled to additional damages if your case involves a wrongful death. If a loved one passed away due to a personal injury accident, you could recover costs like:
Funeral costs
Loss of guidance (children)
Loss of companionship (spouse)
Loss of financial protection
Call Today to Get Started
The sooner you call a personal injury lawyer in Sarasota, FL, the sooner we can initiate your case. Do not wait to contact representation. Your personal injury claim must be filed within the state's statute of limitations, which is generally four years from the date of your injury.
If you were injured in a personal injury accident, we can help. Call the Law Offices of Anidjar & Levine today at 1-888-494-0430, to begin a free case evaluation.