If you or a loved one was injured due to the negligence of another person, business, or entity, you may be eligible to recover compensation for your losses. A personal injury lawyer in Sebastian, FL can protect your right to seek the damages you deserve. Call the Law Offices of Anidjar & Levine today at 1-888-494-0430 today to speak to our team about your case.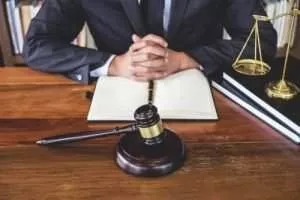 Do Not Wait to Contact a Personal Injury Lawyer
The state of Florida imposes a statute of limitations on most personal injury cases. Victims of negligence who want to pursue a personal injury claim generally have four years from the date of the accident to do so. If your case involves the wrongful death of a close loved one, a different statute of limitations applies—typically, two years from the date of your loved one's death.
There are exceptions to each of these deadlines, depending on your specific circumstances. A personal injury lawyer in Sebastian, FL can discuss your options with you and help you ensure the necessary paperwork is filed on time.
A Personal Injury Lawyer in Sebastian, FL Can Handle Your Claim from Start to Finish
There are many ways that our team can help you seek the compensation to which you are entitled. Some of the things we can do for you include:
Meeting with you and your family to understand the details of your accident.
Speaking with your healthcare providers about the full extent of your injuries.
Reviewing the evidence to build a strong case that supports your claim.
Handling all the necessary paperwork and back-and-forth communications on your behalf.
Representing your interests at the negotiating table and in the courtroom, if necessary.
Call the Law Offices of Anidjar & Levine today at 1-888-494-0430 today to learn more about how we will go the extra mile for you.
Proving Negligence in a Personal Injury Claim in Sarasota, FL
Our team will demonstrate the liable party's negligence by showing:
That they owed the victim a duty of care.
That they breached this duty, either through their actions or through inaction.
That their breach of duty caused the accident.
That their breach of duty resulted in your injuries.
Proving negligence is essential to holding the defendant accountable for your injuries, losses, and other expenses.
Recoverable Damages After a Personal Injury Accident
While every case is unique, personal injury victims can often recover compensation for losses that include:
Medical bills
Lost wages
Diminished earning capacity
Pain and suffering
Wrongful death
There are other damages that may also be available to you. Your lawyer can help review the evidence to determine the recovery to which you may be entitled.
Call Us Today for a Free Case Review
If you were injured through no fault of your own, help is available. Call our team at the Law Offices of Anidjar & Levine today at 1-888-494-0430 to learn more about your legal options and how a personal injury lawyer in Sebastian, FL can help you.