Experiencing an injury because of someone else's negligence can be emotionally damaging, and it is not always clear who is at fault. This can make it hard to know where to turn for guidance and direction, but you have the right to hold the responsible party accountable.
At the Law Offices of Anidjar and Levine, we work with people to help them understand their rights when they have suffered an injury. Call a Singer Island personal injury lawyer today at 1-888-587-9581. We know your rights and are committed to protecting the wrongfully injured on Singer Island, FL.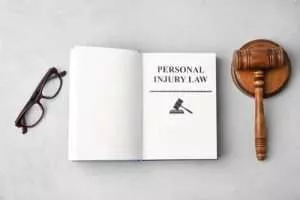 For A Free Legal Consultation With A Personal Injury Lawyer Serving Singer Island, Call (888) 587-9581
Common Types of Personal Injury Claims
It is unfortunate when it occurs, but accidents do happen all the time. The most common personal injury accidents include:
Driving Accidents
According to the Florida Department of Highway Traffic Safety, over 250,000 injuries were reported due to vehicle crashes in Florida in 2018. Always drive defensively, wear your seatbelt, and report reckless driving should you observe it. 
Workplace Injuries
The National Security Council reports that across a range of different occupations, American workplace injuries counted into the millions in 2017. Some accidents are just simply accidents, but in many cases, the situation could have been prevented by following and enforcing safe work practices.
Pedestrian Accidents
Pedestrian accidents can result in devasting injuries and even death. Walking on or near streets can leave you vulnerable to a distracted or reckless driver.
Many other possible circumstances could lead to personal injury. Nursing home abuse, swimming pool accidents, and even dog bites have caused serious physical and mental damage to victims.
Call the Law Offices of Anidjar & Levine at 1-888-587-9581 for a free consultation with a Singer Island personal injury lawyer.
Compensation for Your Injuries
Personal injury claims could result in recovering the following losses:
Medical Costs
Ambulance rides, hospital stays, and follow-up doctor appointments are just a few medical bills that stack up very quickly. You could be compensated to cover these losses and even future medical care should you need it.
Lost Wages
If you are unable to return to work, you could potentially be compensated for wages that you have already lost due to missed work, future wages you may miss if you cannot return to work, loss of benefits, and opportunities for advancement you have missed.
Pain and Suffering
Many different injuries cause physical pain or emotional, mental suffering. This recoverable loss depends on the extent of the damage the victim has experienced.
Wrongful Death
It is devasting to experience the loss of a loved one because of an accident. If this is the case, you could recover losses such as funeral expenses, loss of protection, loss of companionship, and more. Call today if you have endured this tragedy.
How a Singer Island Personal Injury Lawyer Can Help
At the Law Offices of Anidjar & Levine, we take pride in our work for our clients. We can start evaluating your claim with a free consultation by calling 1-888-587-9581.
We are committed to achieving results for our clients by pursuing a full, fair settlement for their losses. Call today. We are your responsive legal care.