If someone else's negligence caused your injuries, a Spring Hill personal injury lawyer from the Law Offices of Anidjar & Levine is here to help. We help accident victims recover awards for their losses.
Our team provides responsive legal care to all our clients. We will keep you continually updated, answering any of your questions. Our firm will even provide you your attorney's phone number for direct communication. Your lawyer will go the extra mile for you.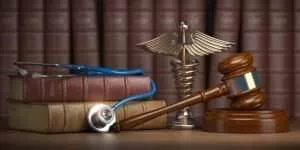 For A Free Legal Consultation With A Personal Injury Lawyer Serving Spring Hill, Call (888) 494-0430
How We will Fight for Your Spring Hill Accident Case
To recover compensation for you and your loved ones, we will investigate the accident and negotiate on your behalf with the liable parties' insurance companies. If we fail to reach a fair settlement, we can fight for your interests in court.
An Independent Accident Investigation of Your Personal Injury
Our first service involves investigating what happened, why it happened, and who is responsible for the accident. During our investigation, we collect evidence that proves the at-fault party's negligence.  
Negligence is a legal term that describes any behavior that does not meet the reasonable standard of care you can expect from others. You expect other drivers to follow the rules of the road and your doctor to practice safe medicine.
The evidence we collect can include things like:
Video footage
Photographs
Witness statements
Police reports
Medical records
Other official documents
We will Negotiate on Your Behalf
Once we collect this evidence, we will bring your case to the insurance companies to negotiate a fair settlement.
Often, insurance companies will initially offer you less money than you need and deserve. Let us take on the hassle and headache of negotiating. This way, you can spend less time on the phone with insurance adjusters, and more time resting and recovering with your loved ones.
We will Advocate for Your Best Interests
If the insurance companies decline our demands for a fair settlement, we can file a personal injury lawsuit with the Hernando County courts. Your lawyer will advocate for your interests there. You can trust our team to be by your side every step of the way throughout this process.
Be aware that the statute of limitations applies for lawsuits. It may seem like a lot of time, but it would be best to start working on your case as soon as possible. We will need that time to build a strong case.
Types of Personal Injury Cases We See While Working in Spring Hill
There are several types of personal injury cases we handle at the Law Offices of Anidjar & Levine, but here are some common ones. You might face accidents like the ones reported on by The Suncoast News and Bay News 9.
Automobile Accidents are a Major Source of Personal Injury Cases
If you were injured in a traffic accident, we could help you pursue compensation for your losses. Traffic accidents include the following:
Car accidents
Truck and carrier vehicle accidents
Bus accidents
Motorcycle accident
Bicycle accidents
Pedestrian accidents
In automobile accidents, negligent driving will often serve as the basis of the lawsuits. The National Highway Traffic Safety Administration (NHTSA) affirms that some negligent driving behaviors include:
Drunk driving
Driving while impaired by drugs
Distracted driving
Driving drowsy
Aggressive and reckless driving
Property Owners and Managers Have a Responsibility for Your Safety
Premises liability refers to a property owner or manager's responsibility to maintain their property so that others are safe. If you were injured while on someone else's property because of that property's defective conditions, you could have a premises liability case.
Some common premises liability cases have to do with:
Slips, trips, and falls
Swimming pool accidents
Fires
Inadequate security leading to harm
Poorly maintained elevators and escalators
Dog bites and other animal attacks
Construction accidents
Falling objects
Carbon monoxide poisoning
Our personal injury lawyer could discuss your options if you suffered one of these accidents or injuries due to the property owner or manager's negligence. You could pursue compensation after suffering losses in a Spring Hill incident.
Medical Malpractice is a Unique Type of Personal Injury Case
Medical malpractice refers to cases where doctors or healthcare providers fail to meet their duty of care to their patients. If you suffered an injury or worsened condition because of your healthcare provider, you may have a case for medical malpractice. Healthcare workers should treat patients the way another professional with similar training would under similar circumstances.
Some common medical malpractice cases include the following:
Failure to diagnose
Failure to treat
Misdiagnosis
Surgical errors
Birth injuries
Medication and prescription errors
Faulty medical devices
Damages in Personal Injury Cases That You Could Recover
A personal injury lawsuit allows you to recover economic damage and non-economic damages. Economic damages refer to those with a monetary value attached to them. Non-economic losses affect your life but require us to determine a monetary value for them.
Economic Damages Related to Your Personal Injury
As stated, economic damages compensate you for financial losses caused by the injuries you suffered from the accident. These losses include current expenses and any care, services, and bills you may need to address in the future. Depending on the type of injuries you have suffered, you can hope to recover some of the following economic damages:
Medical bills: Copays for doctors, invoices for the hospital stay, paying for medications, bills for physical therapy, expenses related to rehabilitation, etc.
Lost work hours: If you take time off work or take a lower-paying position while recovering from your injuries, you could seek damages for your lost wages.
Reduced future earnings: If you cannot seek or maintain work due to an impairment or disability, you could pursue damages for that lost future income. Likewise, if a loved one died in the accident, you could pursue compensation for the money they would have earned in their lifetime.
Miscellaneous expenses: Services and equipment you require due to your injuries
Burial and funeral services: If someone else's negligence caused the death of your loved one, you could recover the expenses of their burial
Items Considered Non-Economic Damages
In addition to these economic damages, your personal injury lawyer can help you pursue non-economic damages. These intangible losses include things like your pain and suffering, mental distress, and inconvenience. If your loved one died, you could also seek compensation for their (and your) non-economic damages.
Recovering non-economic damages depends on the specifics of your case. Our personal injury attorney can explain the damages you qualify to pursue. They would then determine a fair value for your damages upon reviewing your case.
Call Today to get Started on Your Spring Hill Case
Call the Law Offices of Anidjar & Levine today at 1-888-494-0430 to receive your free consultation. Learn more about how our personal injury lawyer can help you receive the compensation you deserve from your Spring Hill accident.