The days following an accident can take a toll on you as there is a lot you will need to cover, such as: getting medical help, contacting your insurance company, and so forth.
Keep in mind that the majority of your energy will go towards recuperating from the accident or injury; you will hardly have any time left to deal with other legal matters. A St. Petersburg personal injury lawyer from the Law Offices of Anidjar & Levine can handle your case.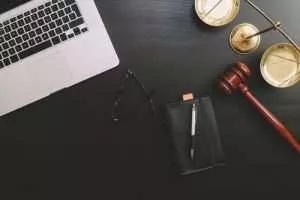 For A Free Legal Consultation With A Personal Injury Lawyer Serving St. Petersburg, Call (888) 494-0430
Injuries That Can Result From Accidents
Some of the most common injuries in personal injury claims include:
Lacerations
Spinal cord injuries
Brain damage
Paralysis
Broken bones
Disfigurement
Loss of sight
Death
Potential Compensation for Accident-Related Injuries
If you've been involved in an accident due to someone else's negligence, you can seek compensation. Here are a few damages your personal injury lawyer can include in your claim:
Loss of consortium
Loss of wages
Reduced earning capacity
Medical charges
Pain and suffering
Property damage
Funeral costs
Disabilities or permanent injuries
What does Personal Injury Lawyer Do?
An attorney from the Law Offices of Anidjar & Levine can handle your case from start to finish while you rest and recover. 
A personal injury lawyer from our firm can:
Collect Evidence
Once hired as your lawyer, we will collect relevant evidence for your case. We will obtain police reports, review eyewitness statements, watch the surveillance video, review medical reports, and visit the accident or injury scene.
Negotiate with Insurance Companies
Insurance companies have numerous lawyers who will try and offer you a settlement as soon as the accident happens. Many insurance companies will try to dupe you in the fine print with a settlement less than what you deserve. 
A personal injury lawyer knows the tactics companies use to try and trick you out of a larger settlement. Knowing what insurance companies will try and do, your lawyer can negotiate with insurance companies on your behalf. 
Collaborate with Experts
At the Law Offices of Anidjar & Levine, we have access to professionals in different fields, such as medical practitioners and vehicle mechanics, who will help us substantiate the injuries and damages you have endured. This way, we will know exactly how much to ask for in settlements.
Represent You During Trial
We will take the case to trial if you cannot get the settlement you deserve. We will represent your case and work to convince the judge/jury that your case deserves compensation from the guilty party. 
How Long do Personal Injury Cases Take to Resolve?
All personal injury cases are different, so the length of resolutions differs too. For instance, if you suffered injuries that require extensive care, such as rehabilitation, it may take longer to solve the case. 
Cases that go to trial will also take longer to resolve. Our legal t4eam can work in a timely manner to help streamline your case. 
Why Should I Choose the Law Offices of Anidjar & Levine?
If you're in the market for a personal injury lawyer, getting overwhelmed with all the options available is easy. Our firm prides itself on offering one on one responsive legal care. 
At the Law Offices of Anidjar & Levine, we make sure our clients feel as comfortable as possible by giving them access to a personal injury lawyer to answer any questions they may have. We also provide frequent case updates, allowing you to recuperate as we take care of everything else.
What If the At-Fault Party Does Not Have Insurance?
If you were driving and then got hit by another motorist who has no insurance, you may be able to make a claim with your insurer. Our lawyers can review your insurance policy to determine your options. 
On the other hand, if an unmarked roadway was part of causing the accident, the municipality is responsible for compensating you.
The statute of limitations sets the amount of time you have to file your compensation claim or lawsuit against whoever was responsible for your accident. According to Florida Statutes § 95.11(3)(a), you generally have four years from the date of the accident to file. If you file a claim after the statute of limitations has expired, the court may dismiss your case.
Let Our Firm Handle Your Case
Immediately after an accident or injury, make sure you seek medical help. This applies whether or not you feel hurt because a medical report is essential in establishing your settlement claim. Afterward, we can help you file a personal injury claim and give you legal counsel. 
Call us today at 1-888-494-0430 for a free consultation.