If you or a loved one suffered harm due to negligence, a Tamarac personal injury lawyer with our firm could seek compensation. The Law Offices of Anidjar & Levine helps injured people throughout Florida. You could secure our services at no upfront cost. We work on contingency, so you don't worry about hourly rates or retainers during our partnership.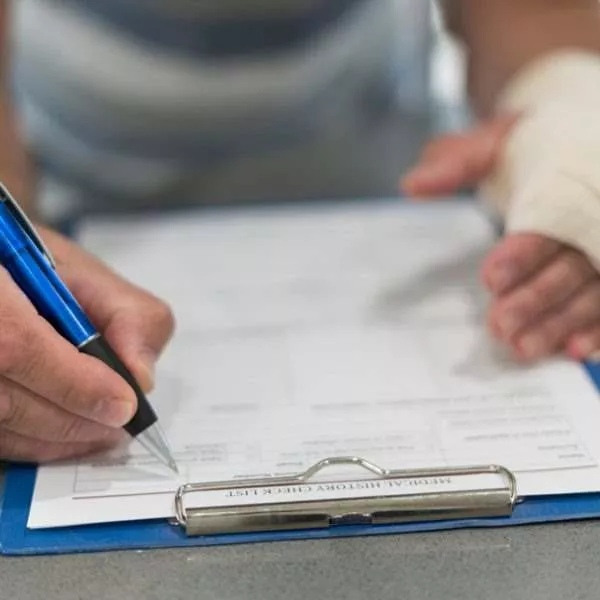 What Kinds of Accidents and Injuries Justify a Personal Injury Claim?
"Personal injury" refers to bodily and emotional harm – as opposed to harm to your property. Any time you sustain a personal injury resulting from another party's negligence, carelessness, or misconduct, you might be eligible for compensation. To collect compensation, we can file a personal injury claim against the liable party.
Some of our Broward County practice areas include: 
Boating accidents
Auto accidents
Medical malpractice cases
Defective product injuries
Nursing home abuse and neglect cases
Swimming pool accidents
We can also provide legal aid if you lost a loved one.
You Could Recover These Losses After Your Accident in Tamarac
You can pursue compensation for your current and future accident-related losses. This includes damages for physical, financial, and psychological harm, such as:
Medical bills, including emergency care, hospital stays, follow-ups, prescriptions, assistive devices, and rehab
Lost wages and lost earning capacity
Household services
Loss of fringe benefits, job "perks," and promotions
The cost of hiring in-home help
The cost of renovating your home or car to accommodate a disability
Mental health care treatments
Emotional injuries or pain and suffering
Our attorneys can assess your claim and evaluate the entire scope of your damages. We will estimate the value of your losses by consulting economists, adding up your receipts, and projecting your future damages. Following an assessment, we will demand compensation from the liable party.
You Must File Your Personal Injury Case in Tamarac Within the Deadline
Florida Statutes § 95.11(3)(a) sets the statute of limitations for personal injury lawsuits at four years. So, you generally have four years from the date of your accident to file a suit in court.
Generally, we file a claim against the at-fault party's insurer before taking our clients' cases to court. However, if we are unable to come to an agreement with the insurance company, we want to keep litigation an option.
Why Should You File Your Case Within the Four-Year Deadline?

 
Investigating causation, collecting evidence, and preparing a claim all take time. You do not want to run into any snags that could delay your case. The longer you wait, the more likely that evidence will disappear, making it difficult to prove your claim.
Additionally, the court could dismiss your case if you file outside of the deadline. This would make it very difficult to pursue damages if the insurer already isn't cooperating. Consider your legal options as soon as possible following your accident. Doing so could benefit your situation in more ways than one.
What does Our Team Need to Prove in Your South Florida Injury Case?
Here are four fundamental elements we must establish in your case:
We Must Prove Duty of Care
We must first prove that the other party owed you a duty of care. This means they had a legal responsibility to avoid causing you harm. For example, doctors owe their patients a duty of care, drivers owe other road users a duty of care, and product manufacturers owe consumers a duty of care.
We Must Establish a Breach of Duty of Care
Next, we must show that the other party breached their duty by acting in a negligent, reckless, or malicious manner. A doctor, for instance, may breach his duty of care by failing to properly diagnose an obvious, life-threatening condition.
We Must Prove That Negligence Caused Your Injuries

 
We must then show that the other party's actions were the direct cause of your injuries. Going back to the above scenario, if a doctor failed to diagnose your condition, and you suffered losses as a result, you could argue they caused your injuries.
You Must Have Damages
Lastly, using valid evidence, we must prove that you sustained actual, compensable damages, such as medical expenses, loss of income, and emotional harm. We can prove these losses using your medical bills, employment records, and testimony from experts.
We Can Clear Up Any Misconceptions About the Claims Process
Many injured people fail to seek legal action because they're confused about the legal process. Right now, before you even call our firm, we can answer these questions:  
Can You Seek Damages in a No-Fault State Like Florida?

 
Let's back up a minute and talk about no-fault states. Basically, in these areas, if you get into an accident, you can seek damages regardless of who caused the accident. You would usually file a claim with your own insurer. However, if your losses exceed your policy limits, then you could turn to the other party for compensation.
This does not mean that you can't sue the other party. You have every right to bring a civil lawsuit if you qualify.
Can You File Your Case Outside of the Statute of Limitations?
For the most part, no. If you file an expired case in court, the judge could dismiss it to prevent you from filing again––even if you uncover new evidence. Yet, Florida Statutes § 95.051 outlines some exceptions that could extend your filing period. Your injury lawyer in Tamarac can discuss these exceptions with you.
Do You Need a Lawyer to Manage Your Broward County Claim?

 
You could represent yourself. However, you could be at a marked disadvantage during negotiations and litigation. Furthermore, while healing from serious injuries, handling a case could derail your recovery period. Again, it costs you nothing out of pocket to hire our firm. So, there's little financial risk in hiring us.
Our Law Firm in South Florida Can Seek Damages on Your Behalf
Our attorneys have the passion, experience, skills, and resources necessary to take on even the most challenging cases. We do not let insurance companies shortchange victims or pin undue blame onto them. We fight for our clients' rights––no matter what it takes.
As both negotiators and litigators, our lawyers have secured substantial settlements and verdicts for victims throughout Florida. We are determined to seek a fair outcome for you, as well. Contact the Law Offices of Anidjar & Levine at 1-888-587-9581 to begin your free case review.