It is worth hiring the Law Offices of Anidjar & Levine for a personal injury or wrongful death case in The Villages. We will fight for the financial recovery that you or a loved one deserves. 
Hiring our personal injury lawyer from The Villages will allow you to spend your time and effort on recovery. You worry about getting better. We take care of everything else.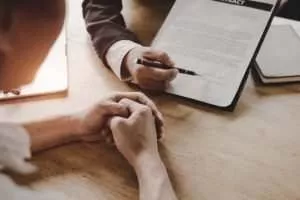 For A Free Legal Consultation With A Personal Injury Lawyer Serving The Villages, Call (888) 587-9581
We Will Seek Compensation As Your Personal Injury Lawyers
As a personal injury-focused law firm, we represent clients who have either:
Suffered injuries due to another party's negligence

Become ill because of another party's negligence

Lost a loved one due to another party's negligence
We may obtain compensation for these victims through insurance, a settlement, or a trial. The amount of compensation that we pursue – and the way that we choose to pursue compensation – generally depends on your losses. We consider your specific medical issues, the type of harm those issues cause, and the monetary value of each loss.
Do My Losses Entitle Me to Compensation?
In order for a loss to be eligible for compensation, it must generally originate from negligence. If we can show that negligence caused your loss, then you may receive awards for that loss.
Some of the losses that may factor into your lawsuit are:
Pain and Suffering
Pain and suffering is a category of non-economic losses. This category accounts for the suffering, trauma, pain, and other types of losses that are not purely financial in nature. 
Medical Costs
Medical costs may be a significant portion of your settlement. You may receive awards for diagnostic costs (imaging or physician's observation), treatment costs (surgery or pain-relieving procedures), and rehabilitation. Medical equipment, follow-up care, and other medical expenses may entitle you to further compensation.
Property Damage (Where Applicable)
Some personal injury cases, including traffic accidents, may involve significant property damage. You may receive awards to finance repairs or replacement of your property.
Lost Wages and Other Financial Losses
Lost wages are a concern in both injury and wrongful death cases. In personal injury cases, you may be temporarily or permanently unable to work. In wrongful death cases, the victim can no longer earn a living because they have passed away.
Other financial losses may stem from reduced hours, lost retirement contributions, and ineligibility for performance bonuses.
Who Decides If You Will Receive Compensation?
All parties involved in your lawsuit may decide that you deserve compensation. We may reach a settlement at any point in your legal case. 
A personal injury lawyer from our firm will handle all negotiations on your behalf. If we are unable to work out a fair settlement with an insurance adjuster, then we will litigate your case.
Why You Should Let Us Handle Your Personal Injury Case in The Villages
The Law Offices of Anidjar & Levine is a full-service firm. We put you, the client, first. While we pursue the awards that you deserve, you can rest easy and recover.
Our client testimonials tell you why you should hire our firm. 
Clients' Opinions of the Law Offices of Anidjar & Levine
You can expect an experience similar to that of our past clients:
"I must say, I wasn't a believer until I met with these guys! I lost hope but [they] 

helped me with my case and made sure everything was a total success!

 I'm so glad I went with Anidjar & Levine." – Natacha P.
"I have nothing but good things to say about the Law Offices of Anidjar & Levine. This is a very 

professional, courteous and caring

 group which works hard for their clients. I am very happy with how they handled my car accident case and with the results." – Sonia G.

"The Law Offices of Anidjar & Levine went above and beyond all expectations in providing me with 

top notch service

 and followed through in successfully settling my case for me, and negotiating my medical bills. Their entire staff were 

very hands on

 in providing me with updates. I would highly recommend them to anyone in need of their services!" – Adam S.
We provide a unique brand of representation built on going the extra mile for our clients.
Expect Us to Go the Extra Mile for You
The Law Offices of Anidjar & Levine does everything it can to win your case in Sumter County. We also do everything we can to ensure your satisfaction. We aim for these objectives by:
Helping you arrange medical treatment

Helping you arrange transportation

Providing your attorney's phone number

Keeping you aware of all case updates
Our team shoulders the legal portion of your case. Expect our team to:
Identify All of Your Losses
We make a thorough record of your losses. Next, we assign a monetary value to each loss. 
File Your Case
Lawsuits and insurance claims may be subject to deadlines. Our team will draft and file your case before any deadlines expire.
Advance the Legal Process
We deal with insurance companies, attorneys, and the courts to move your case forward.
Negotiate a Settlement
Settlement negotiations are not generally a simple process. Our firm will fight for you by negotiating on your behalf. If we do not reach a settlement, we will discuss the next steps in your case.
It is also critical that we defend your rights – we intend to. Other parties involved in your case will not have your interests at heart. Our team will protect you from attorneys, insurance companies, and others who may violate your rights.
Do Not Wait Before Calling the Law Offices of Anidjar & Levine
Time may be an important factor in your Central Florida case. Do not wait to call our team for your free consultation. Our team will answer any questions that you have about your personal injury case in The Villages.
Having a lawyer from our team on your side will allow you to focus on priorities like your health. You pay us nothing unless we win. Call the Law Offices of Anidjar & Levine today at 1-888-587-9581.