Personal injury cases can arise from many different types of accidents. One of the most common sources of personal injury cases is motor vehicle accidents. However, personal injury cases also can stem from slips and falls, incidents of medical malpractice, dog bites, and other accidents. In these cases, a Venice personal injury lawyer may be able to help.
When you or a loved one suffers injuries due to the negligence of others, you may have a personal injury case against one or more parties. Personal injury cases can vary dramatically, from cases involving catastrophic injuries such as traumatic brain injuries or spinal cord injuries to cases involving more minor injuries.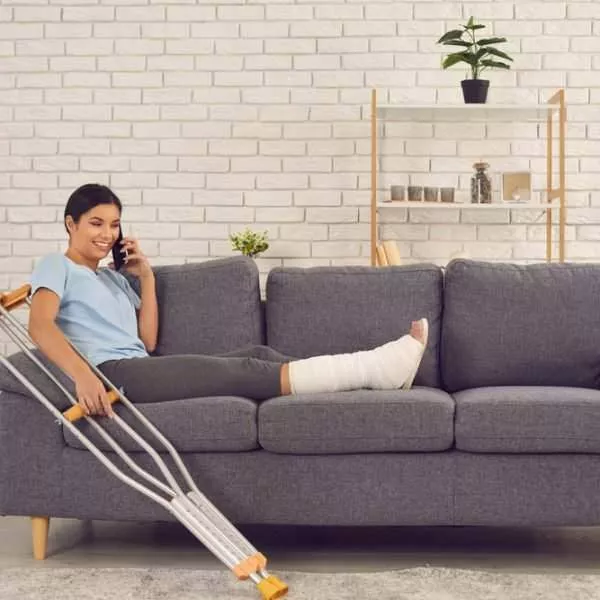 How Can Our Law Firm Help?
Our law firm can evaluate your accident and determine whether you have a valid legal claim. We can gather evidence to prove that another party was negligent in causing your injuries, including documentation of your injuries. Together, we can build a case for compensation based on your injuries and other losses against those parties who are liable for your losses.
We pride ourselves on maintaining constant contact with all our clients. You will have our personal cell phone numbers so that you can reach us directly. We will respond to you and answer your questions as frequently as you ask them.
How Much will it Cost for Tou to Help Me?
We offer all potential clients a free and no-obligation consultation about their cases. If you decide to allow us to handle your case, you pay us nothing upfront. In fact, you pay us nothing until you receive compensation for your injuries from the responsible parties.
What are Recoverable Damages in Personal Injury Cases?
As a Venice personal injury lawyer may advise, you could be eligible for various damages in a personal injury case. The amount of damages that you can receive depends on the strength of the evidence against the other parties and the extent and permanency of the injuries that you receive.
Some common examples of damages in a personal injury case can include medical expenses, such as hospitalization costs, surgical bills, and the costs of rehabilitation. You also can seek reimbursement of your lost wages when your injuries make you unable to work for a period.
In the case of a permanent disability, you may be permanently unable to work. You may be able to claim damages for loss of future income and earning capacity, permanent disability, disfigurement, or loss of use of a limb, emotional distress, and pain and suffering.
How Long do I Have to File My Case?
Florida statutes place strict time limits on filing personal injury lawsuits. Florida Statutes §95.11(3)(a) generally requires that injury victims file their suits no later than four years from the date of the accidents that led to their injuries. However, there are some exceptions to this general statute of limitations, which may give you a shorter or longer period in which to file your lawsuit.
If you miss this deadline, you may be unable to get compensation for any of your injuries. As a result, promptly contacting a personal injury lawyer to get information about your legal rights following an accident can be crucial.
Who is Responsible for Covering the Costs of My Injuries and Other Losses?
While you easily can identify responsible parties in some types of cases, other cases are not so straightforward. We can help identify the potentially liable parties in your case and investigate all possibilities for getting you compensation for your injuries.
Persons Who Cause Accidents
In some cases, the person who causes your accident is the party who is liable for your injuries. This could include a driver in the case of a car accident or truck accident or a person who assaults and injures you, contact our truck accident lawyers today. Likewise, a dog owner is generally responsible for the actions of his dog who bites or otherwise attacks you.
Employers
If a person who causes injuries to you is working at the time of the accident, the employer may be responsible for the negligence of its employee. This is often the case when a commercial driver or person who is otherwise driving in the course of his or her employment causes a car accident.
Businesses and Property Owners
Sometimes, an individual person is not the party responsible for your accident. For example, if you slip and fall due to a hazard in a grocery store, the owners of the store could be liable for your injuries. If you suffer an injury when you fall into a hole in the yard of a private residence when you attend a party there, the property owner might be liable for your injuries.
Product Manufacturers
Some injuries result from defective or malfunctioning consumer products, including car parts, infant toys, and appliances. In these cases, product designers and manufacturers may be responsible for the injuries to consumers.
No-Fault Personal Insurance Policies
Florida Statutes §627.4707 establishes Florida as a no-fault state when it comes to car accidents. So, your own insurance policy may have coverage for losses related to a car accident. However, you also may have a claim for compensation against other drivers or third parties after a car accident.
Learn More About what Our Law Firm Can do to Help You After an Accident
We are prepared to go the extra mile for you when you become a client of a Venice personal injury lawyer from our law firm. You will be able to reach us whenever you need us. While you concentrate on your recovery from your injuries, we will handle everything else, even down to scheduling your appointments and arranging to get your vehicle fixed.
Call the Law Offices of Anidjar & Levine and see how we can help after you or a loved one has been injured in an accident. We are here to protect your legal rights to compensation and help you with your claim.