Have you been harmed by someone's preventable, negligent mistake? Maybe it was in a car accident, from falling on an uneven surface, or from a dog bite. Whatever the circumstance, it was likely unexpected and possibly leaving you hurt, angry, and in need of financial support for mounting medical bills.
If this sounds familiar, you are not alone.
At the Law Offices of Anidjar & Levine, we cater to our personal injury clients to ensure they receive the care they need. If you have been injured in an accident caused by the negligence of another person, call today at 1-888-587-9581 for a free consultation.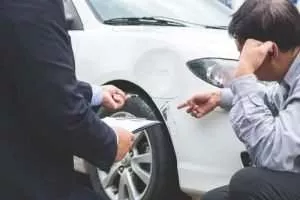 Common Types of Personal Injury Claims
Various causes of personal injury could happen to a resident living in Vero Beach, Florida, such as:
Car collisions
Slip, trips, and falls
Nursing home negligence and abuse
Motorcycle accidents
Truck accidents
Accidents involving pedestrians or cyclists
Mishaps in the workplace
Swimming pool accidents
Boating accidents
Dog bites
Defective products
The Vero Beach personal injury lawyers at the Law Offices of Anidjar & Levine are ready to review your case no matter how your injuries happened. 
Pursuing Compensation for a Personal Injury Claim
After seeking medical attention for your injuries after an accident, the following information can be important to your case:
Vero Beach Police investigation and reports
Eyewitness statements
Video surveillance footage from security cameras, cell phones, or traffic light cameras, if available
Medical records
Medical expenses related to your injuries
Receipts for out-of-pocket expenses
It can be an overwhelming task to file a personal injury claim. Information can be very sensitive, and you do not want to risk damaging the value of your claim by saying the wrong thing or missing details.
At the Law Offices of Anidjar & Levine, we are dedicated to going the extra mile for you. Call today at 1-888-587-9581.
Types of Recoverable Losses After an Injury
On behalf of our clients, we have recovered for their injuries the following damages:
Medical Expenses: including ambulance transportation, doctor visits, treatments and scans, and future care
Lost Wages: including past and future lost income due to missed work
Lost Opportunity: including benefits and lost advancement opportunities or bonuses not earned because you cannot return to work
Pain and Suffering: including mental and emotional distress and physical pain endured
Property Damages: includes any property damaged during an accident caused by a liable third party
We are committed to serving those who have been injured in an accident. We will work on your behalf to negotiate a full and fair settlement for your injuries.
Call a Personal Injury Lawyer in Vero Beach, Florida Today
Call the personal injury lawyers at the Law Offices of Anidjar & Levine today at 1-888-587-9581 before the statute of limitations under FL§ 95.11 expires. We offer a free, no-obligation consultation to review your claim. We take no fee unless we win for you.