When you suffer an injury due to another person's negligence, you have the right to hold them financially liable. You could recover damages stemming from your injury by pursuing a civil lawsuit against the person that harmed you. 
If you are dealing with an injury caused by another person's negligence, you probably have a lot of questions about your future. A team member of ours can answer your questions and advise you on how to move forward with your case. Talk to a Wesley Chapel personal injury lawyer from our firm for advice about your Tampa Bay-area case.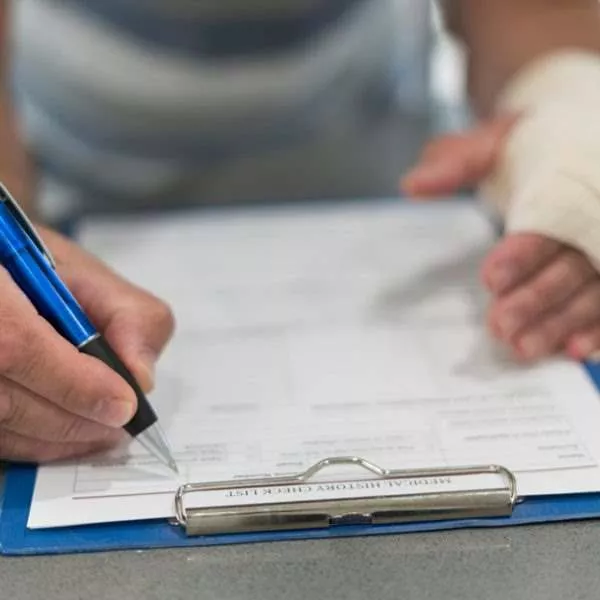 For A Free Legal Consultation With A Personal Injury Lawyer Serving Wesley Chapel, Call (888) 587-9581
What Is a Wesley Chapel Personal Injury Case Worth?
Most people considering legal action following an accidental injury will wonder what their case is worth. While there is no way to predict the outcome of your case, it is possible for your attorney to carefully evaluate your circumstances and advise you on your potential compensation. 
No attorney can promise a specific outcome, but our firm could use our experience to provide you with an assessment of your potential recovery. 
The compensation that you ultimately recover will vary depending on the facts of your case. There are many different types of compensation, and the amount you recover will depend on which of these types you are entitled to recover. 
Overview of Economic and Non-Economic Damages
The damages from a personal injury lawsuit fall into one of two categories: economic and non-economic damages. Economic losses are designed to return you to the financial position you were in before your injury occurred. These are objective losses that could be measured down to the last dollar. 
Non-economic damages cover the subjective harm your injuries cause. Instead of replacing what you have lost financially, these damages compensate you for the physical and emotional toll you experienced due to your injuries. 
Medical expenses
The most common type of economic damages in these cases involve your medical bills. Because these medical expenses would not have occurred but for the negligence of the other party, you are entitled to recoup your full cost of medical care. 
Pain and Suffering
Another type of compensation could cover your physical pain and suffering. Measuring your pain and suffering is impossible in an objective sense, but the courts can award these damages largely based on the extent of your medical bills. 
Mental Anguish
Damages for mental anguish are similar to pain and suffering. Instead of compensating you for your pain, these damages cover the anguish of reliving a traumatic injury. Mental anguish damages usually involve the emotional harm you deal with after your injuries have healed. 
Lost Wages
Many serious injuries can cause you to miss days, weeks, or months away from work. You could be compensated for every paycheck you miss by filing a personal injury lawsuit. This compensation covers your past lost wages and the paychecks you expect to miss in the future. 
Diminished Earning Power
There could also be damages available if your future employment prospects are impacted by your injury. If your injury limits the type of work you can perform in the future, you might have to settle for a lower-paying job. 
If you do so, you might be able to recover the difference between the salary you will earn and what you could have earned if you remained healthy. 
How Much does an Injury Attorney from the Law Offices of Anidjar & Levine Cost?
There are significant benefits that can come with pursuing a personal injury case. If you are successful, you could recover a monetary award that covers your out-of-pocket expenses as well as your other injury-related damages. Despite the benefits, it is understandable to worry about the risks. The good news is that you do not have to risk your already strained finances on attorney fees.
The Law Offices of Anidjar & Levine recover our attorney fees through something known as a contingency agreement. With this arrangement, we only recover our fees if we are successful in obtaining compensation for your injuries. 
With a contingency-fee agreement, our firm retains a portion of your settlement as our fee. The percentage is pre-arranged, and it will never change as your case progresses. Because our fee is contingent on your success, we only get paid when you do. This means you will never owe us upfront, out-of-pocket legal fees at any point in your case. 
How Long do I Have to File a Lawsuit in Florida?
The legal deadline known as the statute of limitations applies to all personal injury cases. This deadline is governed by Florida Statutes § 95.11(3)(a). 
Under the law, you generally have four years from the date of your injury to file your personal injury lawsuit. If you delay too long, you could miss out on your ability to file your case forever. 
What Are Common Types of Personal Injury Cases?
The term "personal injury" covers a broad spectrum of circumstances and injuries. Any injury that occurs as the result of someone else's negligence could qualify as a personal injury case. The most common examples of personal injury cases include:
Car accidents

Truck accidents

Slips, trips, and falls

Premises liability accidents

Medical malpractice

Violent assault

Sports injuries

Motorcycle accidents
Determining the nature of your accident is only the first step in pursuing your personal injury case. Your attorney will also carefully review the facts of your case to identify the at-fault party and determine the compensation you deserve to recover.
You Might be Entitled to Compensation Through a Personal Injury Lawsuit
There are a number of pitfalls that can come with a personal injury case. From undervaluing your claim to filing your lawsuit after the statute of limitations has expired, these pitfalls could prevent you from recovering fair compensation for your injuries. 
The Law Offices of Anidjar & Levine is ready to help you fight for the compensation you deserve. Our team has a record of success when it comes to personal injury cases, and we are prepared to advocate on your behalf. Take a look at our client testimonials to get a feel for the services we provide. Call 1-888-587-9581 for a free consultation with our personal injury lawyer serving Wesley Chapel, Florida.