At the Law Offices of Anidjar & Levine, our attorneys know how stressful and frustrating it can be to try to get your life back to normal after suffering injuries in a Yulee, FL accident. Let us review your case for free and explain your options for holding the at-fault party responsible. You worry about getting better. A personal injury lawyer in Yulee, FL  will take care of everything else.
Call our team today by dialing 1-888-587-9581. We will evaluate your legal options and the strength of your case at no cost to you. Our team handles all personal injury cases on a contingency basis. You do not pay us unless you win.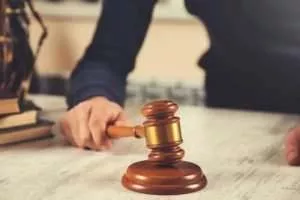 The Law Offices of Anidjar & Levine Handles Many Types of Personal Injury Cases
At the Law Offices of Anidjar & Levine, if negligence played a role in your accident and injuries, we will get to the bottom of it and help you pursue the compensation you deserve. In Nassau County, Florida, or elsewhere in the Jacksonville metropolitan area, our team handles a wide variety of personal injury accidents. Some of the most common include:
Slip, trip, and falls
Car accidents
Motorcycle accidents
Truck accidents
Bus accidents
Pedestrian and bicycle accidents
Premises liability incidents
Pool accidents, drownings, and near drownings
Boat accidents
Nursing home abuse and neglect
Defective product accidents
Dog bite incidents
If you suffered injuries in any of these types of accidents, we want to discuss your case with you today. We may be able to help you go after compensation and recover a payout for your medical bills, lost wages, pain and suffering, and more. Call us today at 1-888-587-9581 to get started.
Let Us Provide the Responsive Legal Care You Need and Deserve
The attorneys from the Law Offices of Anidjar & Levine always go the extra mile to ensure you feel supported and understood. Our personal injury lawyers in Yulee, FL will address your concerns and answer any questions you have about your case while providing the responsive legal care you deserve. We will fight to pursue and recover the maximum payout available based on the facts of your case. To this end, you can expect us to conduct a thorough investigation, including:
Surveying the scene and photographing any important details
Recovering evidence, such as the police report, to help us prove negligence and liability
Interviewing witnesses and reviewing witness statements
Working with accident reconstruction specialists when necessary
Enlisting the help of medical expert witnesses to understand your prognosis
Documenting your expenses and losses related to the accident
Building a strong argument for compensation
Our team will work tirelessly to pursue a payout on your behalf. We may be able to negotiate a fair settlement from the insurance company or take your case to trial and request a financial award from the Judge. We will represent your best interests throughout the process and fight for the compensation you deserve based on the facts of your case.
Recoverable Damages in a Personal Injury Accident Case in Yulee, FL
Calculating a fair settlement value of a personal injury case is much more complex than it may seem. Not only do you need to put a price on your economic damages, but you also need to value noneconomic losses like pain and suffering. Many people also tend to overlook some of their accident-related expenses when trying to handle this task on their own.
As a part of our investigation into your accident, we will identify and valuate the full scope of your damages. Common types of damages available in a personal injury lawsuit include:
Medical treatment costs
Ongoing and future care costs
Home health care or treatment at long-term care facilities
Wheelchairs, crutches, walkers, lifts, and other related products
Lost wages
Diminished earning capacity
Property damages
Other accident-related out-of-pocket expenses
Pain and suffering
Mental anguish
Wrongful Death Damages
If you lost a family member as a result of the injuries they suffered in a Yulee, FL personal injury accident, you might be eligible to pursue wrongful death damages. Call our team today at 1-888-587-9581 to learn more and get your case reviewed for free.
Act Now Before the Deadline Passes to Take Legal Action
Florida law establishes a strict deadline, preventing you from taking more than four years to file a lawsuit against the liable party in a personal injury case. If you do not take legal action by the fourth anniversary of the accident, the statute will likely ban you from taking any action at all. You will lose your right to pursue compensation for your damages in most cases if you miss this deadline.
In some cases, you may have much less time to act or evidence may be much more difficult to recover after a significant period of time. For these reasons, we recommend reaching out to us about your case as early as possible after your injuries occur. This allows us to go to work identifying and collecting evidence and building a strong case for compensation on your behalf.
See How a Personal Injury Lawyer in Yulee, FL Can Help You
If you or a loved one suffered injuries in Yulee, FL, the team from the Law Offices of Anidjar & Levine will review your case at no cost to you. We may be able to identify a negligent party and hold them accountable for your injuries and financial losses. We can pursue compensation on your behalf, helping you pay your medical bills, make up for lost wages, and get back on your feet as soon as possible.
Call us at 1-888-587-9581 today for your complimentary consultation with a personal injury lawyer serving Yulee, FL and greater Nassau County.