When you get hurt because of someone else's negligence, you can go after your losses in a personal injury claim. You can seek compensation for your medical bills, lost wages, pain and suffering, and other damages. A personal injury lawyer in Amelia Island, FL can help you pursue compensation for your injuries. For a free consultation, call The Dickstein Law Firm today at 1-888-352-4878.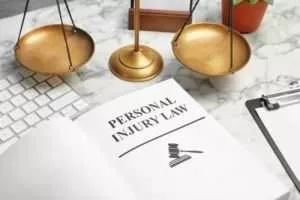 For A Free Legal Consultation With A Personal Injury Lawyer Serving Amelia Island, Call (888) 352-4878
The Types of Personal Injury Cases We Manage
Here are some examples of the many different types of personal injury cases we handle at the The Dickstein Law Firm:
Slip and fall injuries
Car accidents
Medical malpractice
Product liability
Boat collisions and other boating accidents
Pool accidents, drownings, and near-drownings
Dog bites
Nursing home abuse and neglect
Defective product accidents
Construction accidents
Motorcycle and bicycle accidents
Premises liability
Pedestrian accidents
Bus, truck, and RV accidents
The list above is just a sampling of the many types of cases we handle. We help injured people with other kinds of claims as well. You can call us at 1-888-352-4878 to find out if we handle your type of case.
Damages in Personal Injury Cases
Every case is different, so it is impossible to predict the amount of damages that will be appropriate in your case without talking with you and investigating your matter. The damages you can get will depend on the facts of your case. Here are some examples of common types of losses in personal injury cases:
Medical expenses, to pay the reasonable cost of treatment that you needed for your injuries. This category can include things like the ambulance, doctors, emergency room, hospital, surgery, lab work, x-rays, prescription drugs, and physical therapy.
Lost wages, for the money you did not earn because of the accident and your recuperation time. This category can include wages, salary, self-employment, and other income.
Rehabilitation center, if you needed intensive medical care at a specialized treatment center for catastrophic injuries, like a spinal cord or traumatic brain injury.
Lessened earning potential, if, because of your injuries, you cannot make as much money after the accident as you did before.
Long-term care, if your injuries cause you to need daily assistance with medical treatments and personal care.
Disability, if you can no longer support yourself through employment because of your injuries.
Pain and suffering, for the physical discomfort and psychological stress of your injuries.
Other intangible losses, such as post-traumatic stress disorder (PTSD), disfigurement, loss of enjoyment of life, and your spouse's claim for loss of consortium.
Wrongful death, if a personal injury accident caused the death of your close loved one.
The Elements of Liability in a Personal Injury Case
Personal injury claims usually go forward under the legal theory of negligence. We must prove all the following factors to hold the defendant (the person we sue) responsible for your losses. The elements for liability in negligence are:
The defendant owed you a duty of care. Let's say that your injuries came from a car crash. Another driver fell asleep at the wheel and drifted into oncoming traffic, causing the collision. We can establish that the driver owed you a duty of care because everyone who operates a motor vehicle has an obligation to drive with caution.
The defendant breached her duty of care. Getting behind the wheel in a sleep-deprived state is not driving with caution. As such, the defendant violated her duty of care. When a person fails to live up to the legal duty of care, it is negligence.
The defendant's negligence — getting behind the wheel fatigued — caused the accident and your injuries. This negligence caused her to come into your lane of traffic and hit your car head-on.
You suffered damages due to the negligence.
What You Should Do After a Personal Injury Accident
You should protect your health and well-being and the value of your compensation claim after getting hurt because of someone else's carelessness. It can be a good idea to do these things after a personal injury:
Get medical treatment right away. Some injuries do not have immediate symptoms; however, harm, like internal bleeding, can be happening even if you are not aware of it. Have a medical professional perform an examination even if you are not yet aware of a physical injury. In addition to protecting your health and well-being, getting medical care right away will also protect the value of your compensation claim because the medical records will link your injuries to the accident.
Complete the medical treatment. It is essential that you follow your doctor's orders and achieve the best possible outcome. If you do not follow your doctor's directions, the insurance company can try to blame you for not healing better. You do not want to give them any excuse to try to decrease the value of your claim.
Talk with a personal injury lawyer in Amelia Island, Florida. You should not sit on your rights after getting hurt, or you might lose the right to compensation. Florida has time limits for filing lawsuits for personal injuries. If you miss the deadline, the law will bar you from bringing a claim for compensation. Make sure that you talk with the lawyer early on to protect your claim.
You do not have to pay any upfront legal fees to have a lawyer help you with your personal injury claim. At The Dickstein Law Firm, we handle personal injury cases on a contingent fee basis, which means that we get paid out of the settlement or award at the end of your case. Let a personal injury lawyer in Amelia Island, FL take care of your legal matters so that you can focus on getting well. To get a free consultation, call our offices at 1-888-352-4878 today.