Macclenny is growing, thanks to its proximity to Jacksonville and other vital parts of Baker County, Florida. Unfortunately, with this growth comes the potential for accidents that can injure you and your loved ones.
If you suffered injuries due to someone else's reckless or intentional behavior, you might be able to recover compensation. A Macclenny personal injury lawyer can help. There are time limits to filing a personal injury lawsuit, so please call the Law Offices of Anidjar & Levine today at 1-888-494-0430 to get started.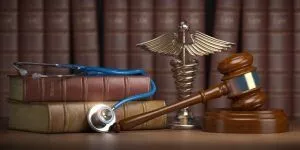 Our Personal Injury Lawyers Can Handle Your Entire Case
After an accident, most people just want to go home to their families and recover from their injuries in peace. Trying to manage a lawsuit during such a difficult time is a burden, no matter how much you need or deserve the money.
That is where our team comes in. The Law Offices of Anidjar & Levine can give you the chance to focus on your health by:
Informing you of your rights: We are always happy to spend time discussing our clients' rights and options under the law and to address clients' questions on any subject at any time.
Investigating your case: We can request copies of important documents, visit the scene of the accident, discuss your case with witnesses, and so on. The more evidence we collect, the more effective your case may be.
Calculating your damages: How much money are your injuries worth? You must know this figure before receiving and considering any settlement offers from the insurance company.
Filing all paperwork: Lawsuits can generate a great deal of paperwork. We know how to get the documents you need to support your case, as well as the documents you must send out to the various parties to keep your case going.
Negotiating with the insurance company: It sometimes takes several meetings to persuade the liable party's insurer to pay a fair settlement.
Fighting in court: If necessary, we can schedule a trial and fight for a jury award instead of a settlement.
Why You Should Get Help from a Personal Injury Lawyer in Macclenny
You have the right to seek compensation for injuries and expenses from many types of personal injury situations.
There are several compelling reasons for you to call a personal injury lawyer in Macclenny, FL:
You are injured and not feeling physically or mentally at your best.
You probably are not familiar with Florida's liability and negligence laws and therefore cannot fully protect your rights.
You are mourning the loss of a loved one from someone's careless behavior.
The most important reason for calling a personal injury lawyer in Macclenny, FL is that it does not cost you anything for a case evaluation. If you decide to go ahead, a personal injury lawyer works on a contingency fee basis. You pay no attorney fees unless we recover compensation on your behalf.
A personal injury lawyer in Macclenny from the Law Offices of Anidjar & Levine welcomes the opportunity to discuss your case.
You Should Not Suffer Twice for Your Injuries
We have aided many injured individuals in similar circumstances to your own since our founding. You should not have to suffer twice for your injuries: once physically, and again financially. The Law Offices of Anidjar & Levine can help you pursue compensation from the liable party if you qualify.
We handle all the following types of accidents:
Accidents with other motor vehicles (truck, motorcycle, bicycle, bus, e-scooter, or moped)
Slip and fall accidents
Construction or workplace accidents
Medical malpractice
Faulty products or repairs
Nursing home abuse or neglect
Dog bites
Accidents at home, businesses, or other premises
Wrongful death
You must be comfortable with your injury lawyer in Macclenny. See how we have helped other clients by reading a few of our client testimonials.
All law firms are different, not just in their practice areas but in how they treat their clients. Our personal injury lawyers in Macclenny are committed to attentive, compassionate client service. We know that you are under stress and that this may be the first time you have ever worked with a lawyer. We are here for you. Macclenny Personal Injury Lawyer
We Hold the At-Fault Party Responsible By Seeking Available Compensation
A personal injury lawyer from our firm can name who is responsible for your injuries and seek compensation. We can pursue compensation from the liable party's insurance coverage, whether it is property, auto, medical malpractice, or another type.
Many accident cases, like the following examples, involve only one liable party that you can seek compensation from.
A driver ran a red light and hit your car.
A dog owner failed to properly restrain their dangerous animal.
A doctor did not take your condition seriously enough to order the proper tests and treatments.
However, there are some cases where you may be able to sue more than one party and recover compensation from multiple sources. Examples of such cases include situations like these.
A driver was speeding on an unmaintained, hazardous roadway that the local government should have fixed.
A doctor used recalled medical equipment during your surgery: the doctor should have known the equipment was dangerous, and the equipment's manufacturer should have recalled the product sooner.
A contractor did not follow safety regulations and used faulty materials during construction, so both the contractor and the material supplier are responsible.
You want to be sure of who caused your accident before you start your case. An attorney from our firm can investigate your case and provide you with this valuable information.
The Compensation We Recover Depends on Your Injuries and Damages
Florida has a time limit of four years to file a lawsuit from the date you were injured. You may think that is a long time, but in legal terms, it takes time to submit a proper claim and negotiate for an acceptable settlement. We do all we can to streamline our process to recover potential compensation for you. If negotiating a settlement is not successful, we may need to file a lawsuit on your behalf.
Depending on the extent of your injuries and your expected prognosis, you could receive damages for such expenses as:
Ambulance, emergency room, hospitalization, and other medical bills
Ongoing lifecare costs such as rehabilitative therapy and caregivers
Lost pay
Reduced income because of your injuries
Disability
Disfigurement
Property damage
Reduced quality of life
This is just a small sample of the types of damages you may be entitled to receive after a personal injury. By letting us calculate your damages, you reduce the chances of accidentally leaving money on the table by neglecting to include particular damage in your lawsuit.
A Personal Injury Lawyer in Macclenny Will Stand Up to the Insurance Company
In our experience, insurance companies sometimes use delay tactics to avoid paying on your claim. Other times, they look for excuses or loopholes to deny you compensation. A personal injury lawyer from our firm will stand up to insurance adjusters who may try such tactics. We are professional but firm and vigorously protect your legal rights.
To help us recover the maximum compensation you might be entitled to receive promptly, we recommend the following:
Get medical care immediately
Save all receipts, bills, and other proof of expenses
Share any correspondence you may have received from your insurance company or the other party's
Refuse to give a recorded statement
Follow your healthcare provider's recommendations
Avoid discussing the accident on social media
Call Today to See How a Personal Injury Lawyer in Macclenny Can Help You
You might be entitled to compensation for your injuries and expenses. Call the Law Offices of Anidjar & Levine today to see how we can help: 1-888-494-0430. The personal injury lawyers from our firm are proud to help clients in Macclenny and throughout Florida.