When someone else's negligence results in injury, your health, income, and daily life may suffer for months or even years to come. If you sustained a serious injury due to another party's actions, you may be unsure of your legal rights.
The team at the Law Offices of Anidjar & Levine can help you and your family pursue compensation for your losses. We offer dedicated, responsive legal care for accident victims in North Miami Beach and the surrounding areas.
Did you suffer an injury due to a slip and fall, car crash, or other accident? Contact a personal injury lawyer in North Miami Beach, FL, today at 1-888-494-0430. The personal injury team at the Law Offices of Anidjar & Levine goes the extra mile to get your life back on track. There were over 21,000 injury crashes in Miami-Dade County in 2018, according to the Florida Department of Highway Safety and Motor Vehicles. If you suffered a similar accident, we want to help.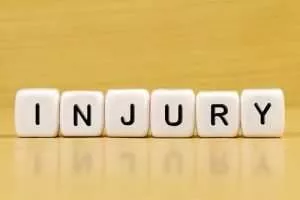 For A Free Legal Consultation With A Personal Injury Lawyer Serving North Miami Beach, Call (888) 494-0430
Damages You May Recover in a North Miami Beach Personal Injury Claim
A serious injury can result in a wide range of losses. You may be unable or complete daily tasks and even suffer from long-term physical pain. When these injuries are the result of another party's careless or negligent actions, they may be legally required to cover your losses.
While a personal injury lawyer in North Miami Beach, FL cannot estimate your final settlement amount, Florida personal injury laws do outline the types of damages that may be available to you. These damages include:
Medical costs, including transportation, hospital bills, and doctor's visits
Lost wages from missing shifts at work due to your injuries
Pain and suffering damages
Property damage costs, such as the cost to repair or replace a vehicle
For a clearer understanding of the personal injury losses available to you, we recommend speaking with a North Miami Beach personal injury lawyer who is familiar with your case.
Call the Law Offices of Anidjar & Levine at 1-888-494-0430 for a free case review today.
How the Law Offices of Anidjar & Levine Can Help with Your North Miami Beach Claim
We take great pride in providing North Miami Beach accident victims with responsive legal care. While the actual process may vary based on the details of your case, this is what you can expect from our team:
Discuss your case in a free consultation
Calculate the full amount of your losses
Keep you updated throughout your case
Gather data and evidence to build a strong personal injury claim
Negotiate to recover the maximum compensation possible
Fight for your future in a court of law
At the Law Offices of Anidjar & Levine, we are committed to holding the party responsible for your accident liable and providing personalized, dedicated legal service.
Contact a Personal Injury Lawyer in North Miami Beach, FL, Today
After an accident, you have a limited amount of time to file a claim in a North Miami court based on the statute of limitations imposed by Florida Statute § 95.11. Contact our team today at 1-888-494-0430 to get started on your personal injury claim.