A personal injury accident—of any type—opens the door to physical pain, emotional suffering, mounting medical bills, and the inability to support your family. If an accident turned your life upside down, you could benefit from a legal advocate who can help make things right for you.
The Law Firm of Anidjar & Levine stands ready to help you receive the compensation it takes to get your life back after an accident. Contact us at 888-494-0430 today to schedule a free, no-obligation consultation with a personal injury lawyer in North Miami.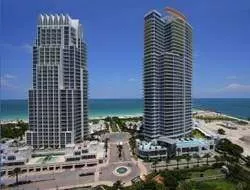 For A Free Legal Consultation With A Personal Injury Lawyer Serving North Miami, Call (888) 494-0430
How Can I Hold Someone Responsible for My Personal Injury Accident?
If someone's recklessness caused your accident and your personal injury, we can help you hold them responsible for your losses. To recover compensation, we have two options: filing an insurance claim with the at-fault party's insurer or filing a personal injury lawsuit in court.
We will discuss both options after speaking with you about your accident. Should you decide to file an insurance claim, we handle all aspects of the process—from filing the paperwork to negotiating the settlement with the insurance company or the party responsible for causing your injury.
We would represent you in court should you file a personal injury lawsuit if we cannot reach a fair settlement with the defendant. Whatever you decide to do, we will provide high-quality professional legal service and aggressive legal advocacy on your behalf.
What Type of Personal Injury Cases Do You Accept?
Our reputable attorneys have extensive experience in handling a wide range of cases, including:
Automobile accidents;
Boat accidents;
Brain injuries;
Child injuries;
Defective products;
Medical malpractice;
Motorcycle accidents;
Nursing home abuse and neglect cases;
Pedestrian accidents;
Slip and fall injuries;
Spinal cord injuries; and
Swimming pool accidents.
How Can a Lawyer Prove Liability in a Personal Injury Case?
We can prove liability from the evidence that we collect in our investigation of your accident. Depending on how your injury occurred, we may find the negligence of a company or an individual—or both parties—caused your injuries.
To prove negligence on the part of an individual or company, we must offer evidence showing:
The defendant owed a duty to ensure the safety of others;
The defendant failed in that duty of care;
The defendant's negligent actions caused an injury to the claimant; and
The claimant suffered damages because of the defendant's action.
We apply these elements to accident cases. For example, imagine a situation where the manager of a retail store failed to remove snow from the parking lot during winter weather. Under premises liability laws, the store manager has a duty to ensure shoppers' safety. They breached that duty by refusing to clear the parking lot. If a shopper slipped and fell on the icy lot and suffered injuries due to the accident, the property owner is responsible for those injuries.
What Kind of Evidence Does Your Law Firm Collect?
The evidence we collect depends on the type of accident that caused your injuries and personal losses. For instance, if you were the victim of medical malpractice, we would review your medical records and take depositions from you, your treating physician, and other medical personnel. We also have an investigative team—that includes medical personnel—who can give a professional opinion about the extent of your injuries.
Similarly, if your injury occurred in an auto accident, we would collect information such as:
Your medical records;
A police report;
Eyewitness testimony;
Traffic surveillance video;
Estimated costs to repair or replace your vehicle; and
Photographs of the accident scene.
Our law firm has a variety of resources to gather evidence for your claim. We use this information to build a valid claim.
We cannot give you an exact figure on the worth of your claim until we sit down to discuss your case. The amount of compensation you receive primarily depends on the severity of your injury. A shopper who broke a leg in a slip and fall accident in a grocery store may not receive the same amount of compensation as a biker who had a leg amputated in a motorcycle accident.
Besides injuries, your total compensation award will also depend upon other factors, such as:
Your current and future medical expenses;
Your medical prognosis;
The income you lost from being off of work;
Loss of future income;
Your expenses for in-patient rehabilitation or physical therapy; and
Funeral expenses for a loved one who died in the accident.
Other factors considered in personal injury claims include non-economic, or intangible, damages that you cannot see but can definitely feel. Those damages include:
Pain and suffering;
Mental anguish;
Emotional distress;
Loss of consortium; and
Loss of enjoyment of life.
We will discuss these and many more factors with you before determining the worth of your personal injury case.
Personal Injuries Are More Serious Than You May Think.
If you suffered a personal injury, we recommend following up with a physician. According to the Centers for Disease Control and Prevention (CDC), 30.6 million emergency department visits in 2014 were due to unintentional injuries, such as falls and motor vehicle accidents. Additionally, unintentional injuries were the fourth-leading cause of death in the United States in 2014, according to the National Vital Statistics Reports.
Let the Law Firm of Anidjar & Levine Help You.
Under the state's statute of limitations, you have four years from the date of your injury to file a lawsuit against the negligent party. That may sound like a lot of time, but the process of getting compensation after a personal injury accident can be slow.
Our attorneys can handle that process for you, ensuring that we collect enough evidence to build a persuasive case on your behalf. We will work fast to get you a settlement before the statute of limitations expires in your case.
The Law Firm of Anidjar & Levine provides each client with individualized, detailed attention. We also work on a contingency basis which means we receive payment only if you win your case. Contact us today at 888-494-0430 to schedule a free initial consultation.