Have you or someone you love recently been injured in an accident in Oak Ridge, Florida? You may be eligible to collect substantial compensation to cover the damages you have incurred, including medical expenses, lost wages, and pain and suffering. An Oak Ridge personal injury lawyer from the Law Offices of Anidjar & Levine will fight for your rights and help you get justice.
If you are ready to talk to a lawyer about your injury and learn about your legal options, our firm offers a free, no-obligation case evaluation. We will let you know what to expect and how we can help you. If you decide to work with us, there is never a fee until we recover money for you. You can start the process by reaching out to a member of our staff and requesting a free consultation. Call us at 1 (888) 494-0430.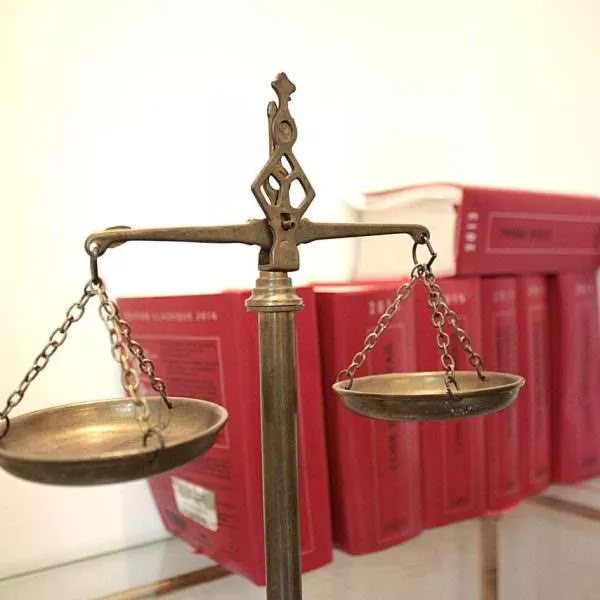 The Law Offices of Anidjar & Levine Can Help with Any Injury
No matter how your injury occurred, our attorneys want to hear from you, and we may be able to help you recover substantial compensation as we have for dozens of victims in Oak Ridge and the Orlando metro area.
Here are just a few of our personal injury practice areas in Central Florida:
Car Accidents
Many of our clients come to us because they were injured in car accidents. In some cases, the other driver was entirely at fault, and we have made sure that the at-fault driver and the insurance company compensate our client fully and fairly. In other cases, our client was partly at fault. We are usually also able to recover compensation in this scenario because Florida follows a comparative liability law.
Regardless of how your accident occurred or who you might have been told was responsible, we want to hear from you so that we can evaluate your case and determine your options. There is a good chance we can help you recover compensation.
Truck Accidents
If you or your loved one was injured in a truck accident—meaning a collision with an 18-wheeler or big rig—we can help you pursue compensation from the truck driver and their employer. Trucking companies have vicarious liability for injuries caused by their drivers on the job. We pursue them to the fullest extent of the law.
Depending on how your accident occurred, we may be able to go after additional parties for compensation as well. These include the shipping company and the truck manufacturer.
Uber and Lyft Accidents
Rideshare drivers make up a substantial portion of the cars on the road in Central Florida. You can often see the Uber and Lyft emblems in the windshields of passing cars. If your accident involved one of these vehicles, you may be eligible to get paid by the rideshare company's substantial umbrella insurance policy. However, you need an aggressive attorney on your side to pursue this money, as the insurance companies will look for a reason to deny the claim.
Oak Ridge personal injury lawyers, with the Law Offices of Anidjar & Levine, have helped many central Florida drivers recover large sums of money when injured by Uber and Lyft drivers, and we want to help you, too.
Slip and Fall
If you slipped and fell on someone else's property, whether commercial or residential, the owner or manager of that property may be financially responsible under Florida's premises liability laws. We will investigate your accident and collect evidence that the property owner or manager failed in their duty to shield you from a hazardous condition on the premises. Even if your fall occurred on public or government-owned property, we may still be able to help, and we want to hear from you.
Bicycle and Pedestrian Accidents
Our attorneys help bicyclists and pedestrians recover compensation when they get struck by motor vehicles. In this type of accident, the driver, not the cyclist or pedestrian, is almost always responsible. We will build a thorough and compelling case for damages.
Dog Bites
If you were attacked by a dog or other pet in Central Florida, we can hold the owner liable. Our attorneys will produce evidence that the owner knew about the animal's aggressive tendencies or that they failed to restrain the animal properly.
The Law Offices of Anidjar & Levine can help you collect compensation for a number of injuries not listed above as well. No matter how you were hurt, we want to talk to you. Call us today for a free case evaluation at 1 (888) 494-0430.
Our Attorneys Help You Recover Fair Compensation
The Law Offices of Anidjar & Levine is dedicated when it comes to pursuing compensation for our injured clients. An Oak Ridge personal injury lawyer on our team will go after all damages to which you are entitled by law, whether those damages can be quantified in dollar terms or not.
You may be eligible to receive full compensation for the following and more:
Medical bills
Lost wages
Reduced earning capacity
Loss of enjoyment of life
Emotional distress
Pain and suffering
The Statute of Limitations
According to the Florida statute of limitations, personal injury victims generally have four years to take legal action, but certain aspects of your claim may cause this timeline to be shorter or longer. A lawyer can let you know for sure and, if necessary, can file a lawsuit to keep your claim active.
Schedule Your Free Case Evaluation in Oak Ridge Today – Call the Law Offices of Anidjar & Levine
Our Oak Ridge personal injury lawyers are eager to get to work for you as soon as possible. You can schedule your free, no-obligation case evaluation today by calling our Oak Ridge office at 1 (888) 494-0430.