If you sustained an injury or lost a loved one due to someone else's negligence, you may be entitled to financial damages. A personal injury lawyer in Tallahassee, FL, can help you build your legal defense.
Call the Law Offices of Anidjar & Levine today at 1-888-587-9581 for a free initial consultation.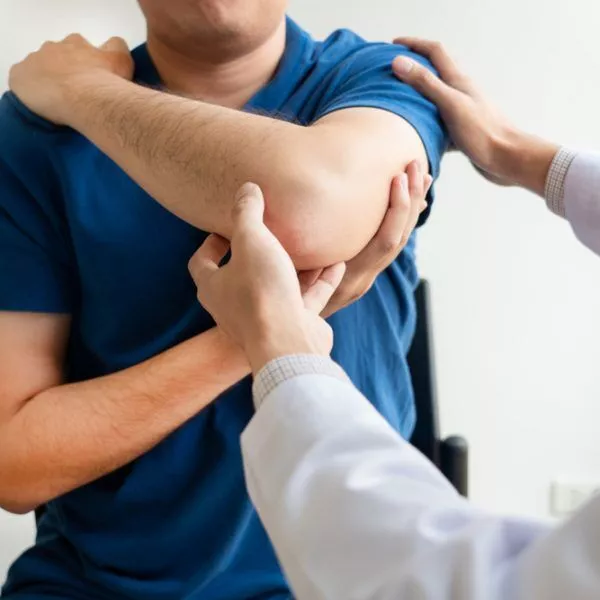 For A Free Legal Consultation With A Personal Injury Lawyer Serving Tallahassee, Call (888) 587-9581
Common Types of Personal Injuries in Tallahassee, FL
A personal injury claim or a wrongful death claim may include injuries that stem from a:
Bicycle accident
Unsafe premises
Dog bites
Defective products
Medical malpractice
These are just a few of the circumstances that may warrant a personal injury claim. If you sustained injuries or lost a loved one due to the negligence of someone else, a personal injury lawyer in Tallahassee, FL, can help you pursue damages for your losses.
Our Team Can Help with Your Case
When you hire the Law Offices of Anidjar & Levine, you can rest assured that our team will:
Meet with you and your family to understand the cause of your injuries
Explore how your injuries hinder your ability to work
Obtain test results, medical bills, and other records from your physician
Audit and file all evidence related to the accident and the conditions that caused it
Interview eyewitnesses and document their testimony
Negotiate for a fair, favorable settlement
Protect your rights throughout the entirety of the legal process
We believe in providing personal care and going above and beyond for our clients. Members of our team understand the importance of offering you responsive care, so we provide you with a phone number to easily reach your attorney.
We provide you with case updates throughout the entirety of the legal process, answer your questions, and even help you set up appointments. You can focus on your energy on recovering as we deal with all the details associated with building a legal claim. 
Call us today for a free case review at 1-888-587-9581.
You May Be Entitled to Damages for Your Injuries or Loved One's Death
While every case is different, once we prove that the defendant is liable for your injuries, you may be entitled to monetary compensation covering:
Current and future medical expenses
Lost wages
Diminished earning capacity
Pain and suffering
Wrongful death
These are only broad and limited examples of damages commonly awarded in personal injury and wrongful death cases. You may be entitled to more financial compensation depending on the details of your case.
Do Not Wait: Contact a Personal Injury Lawyer for Help Today
Florida Statute § 95.11 enforces a deadline on most personal injury claims, and You only have four years to seek compensation for your losses through a lawsuit.. For wrongful death cases, you have just two years from the date of your loved one's passing to seek damages. There are often exceptions to Florida's statutes.
Getting legal help quickly also makes it easier for a lawyer to build your claim in many cases. Our team focuses on speaking with witnesses before they can forget what happened in order to gather evidence for your claim. 
Moving quickly allows us to ensure all legal documents related to your case get filed properly. We can view the scene of the accident and provide you with guidance about each action you take following your accident.
Your Options for Securing Compensation After a Tallahassee Accident
Accident victims do not automatically receive compensation for their losses in Florida. Instead, you must legally pursue damages to cover your medical expenses, time off at work, and other losses. Our team helps you seek damages, often by:
Negotiating a Settlement with Insurance Agents 
In many cases, our clients end up filing claims with insurance companies after an accident in Tallahassee. However, we recommend that you secure professional help before you speak with insurance representatives. These agents focus on protecting their company, not taking care of you. 
In many cases, insurance agents try to blame you for what happened. They may also claim that you're exaggerating the severity of your injuries. Do not accept any settlement before you allow your lawyer to review it: we want to ensure that this offer is fair to you. 
We understand how to negotiate with insurance agents on your behalf and review each offer made by the company. Our focus is taking care of you and protecting your interests. 
Taking Your Claim to Court 
Sometimes, insurance agents simply refuse to offer you a fair settlement after an accident in Tallahassee. In this situation, a lawyer may advise you to pursue a lawsuit against the individual who caused your accident. 
We understand the procedures for filing a lawsuit in Tallahassee, and you can rely on our experience with the court system in Florida. We make sure that you meet all deadlines associated with a court case and see if you qualify for any extensions. 
Find out more about how we can help you resolve your legal situation by reaching out to us. We're happy to apply our experience and training to assist you and your family after an accident like a car wreck, slip and fall, or other motor vehicle accidents. Learn more by contacting us. 
Seek Help from a Member of Our Team in Tallahassee
Call us now regardless of the time that has passed since you or your loved one's accident. Our personal injury lawyers in Tallahassee, FL, may be able to help. Contact the Law Offices of Anidjar & Levine today at 1-888-587-9581 for a free initial consultation.
We put you and your family first after any accidental injury.