After suffering an accident in the West Palm Beach area, you may be left injured and unable to work. Depending on your case, you may be entitled to recover financial compensation. Whether you should go through insurance or litigation depends on many factors.
To determine your best course of action, call our team of personal injury attorneys in West Palm Beach.
We offer free consultations to review your case. Call (888) 587-9581 to speak to a West Palm Beach, Florida, personal injury lawyer today. We're on call 24/7 to help you recover damages after your accident. The Law Offices of Anidjar & Levine will help you regain your peace of mind.
For A Free Legal Consultation With A Personal Injury Lawyer Serving West Palm Beach, Call (888) 587-9581
Our Practice Areas in West Palm Beach
Our practice areas include:
It's important to have the right help for the task at hand. Our West Palm Beach personal injury attorneys know how to assist you in all kinds of situations. Even if you don't see your situation listed above, you can call us today to discuss your case.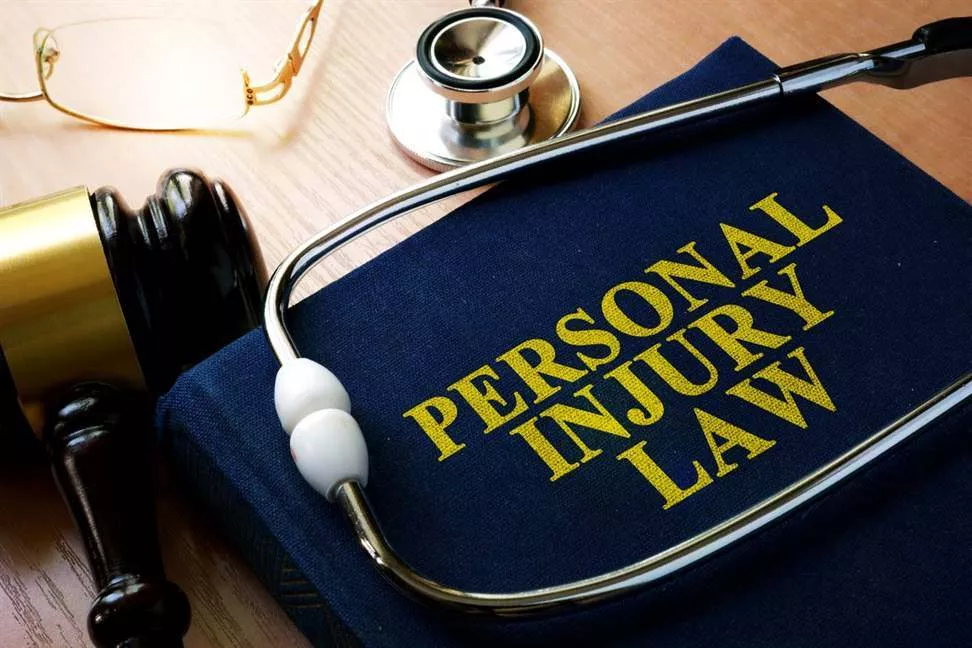 Damages You Could Recover in Your Florida Injury Case
A West Palm Beach personal injury attorney will seek damages based on the facts of your case. We will need to review your case and investigate the accident to decide what damages you may qualify for. As part of the investigation, we may:
Visit the scene of the accident
Take photos or videos of the scene (or obtain photos or videos from other sources)
Ask professionals with relevant expertise to offer their opinions on your case
Request documentation from you, your doctor, and other relevant parties
Our team of West Palm Beach personal injury lawyers can help you obtain compensation for:
Medical bills for things like hospital stays, surgery, and therapy
The cost of long-term care, including in-home nursing, assistive devices, or follow-up appointments
Lost wages from when you took off work to recover 
Damage to your vehicle 
Pain and suffering, including both physical and psychological distress stemming from the accident
Lost quality of life related to chronic pain, an inability to live independently, and so on
Scar tissue that affects your physical abilities or self-image
How Our West Palm Beach Personal Injury Lawyers Can Benefit You
When you enlist the services of a personal injury lawyer in West Palm Beach, you can be sure your case is handled in an organized, professional manner. The benefits of working with the Law Offices of Anidjar & Levine include legal expertise, peace of mind, and a simple payment method.
We're ready to support you by: 
Explaining What You Should Do After Your Accident 
The first thing you should do after getting hurt is seek medical attention. Even if you think your accident was minor, you should still see your doctor right away for a full medical evaluation. Some injuries are invisible to the naked eye or could worsen over time. Ask your doctor about the warning signs of whiplash, concussions, and traumatic brain injuries. 
Additionally, medical records will be needed when you move on to the next step of collecting evidence, along with:
Your medical bills
Photographs of your injuries
The police accident report
Eyewitness testimony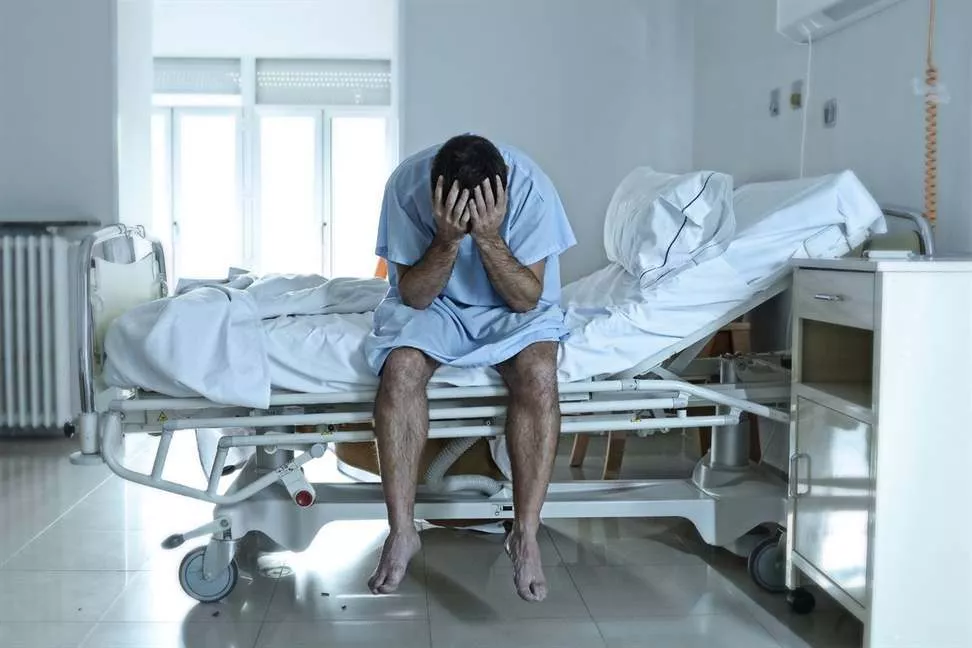 Investigating Your Injury Case
To successfully recover damages caused by your accident, our personal injury lawyers in West Palm Beach, FL, will investigate your situation. We will gather all evidence necessary. We can even communicate with your insurance company and any other parties involved on your behalf.
Our team of legal experts will prove that the negligent party owed you a duty of care, violated it, and caused you harm as a result. We will go above and beyond to ensure fair repayment for the financial losses you suffered because of someone else's negligence.
Florida Statutes§95.11 states that you only have four years from the date of your accident to bring your case to court. Call us today at (888) 587-9581 to get started.
Dealing with Other Parties
There may be several parties involved in your lawsuit, including:
The liable party or parties
The liable party's lawyer
The liable party's insurance company
The insurance company's lawyers
The judge and law clerks (if your case goes to court)
You and your lawyer
Each party must be dealt with in particular ways to protect your rights. Our team can manage communications with all other parties, sparing you the stress and confusion of speaking to them yourself. This means we would:
Send notification letters to the liable party and their representatives, letting them know how much you are seeking in compensation
Accepting and returning calls from all parties
Arranging and attending meetings with the insurance company to negotiate a fair settlement—and refusing to accept a lowball offer
Submitting materials to the court
Appearing in court on your behalf to make arguments, question witnesses, and ensure the defense does not violate your rights
Giving You Peace of Mind
Even if you think your injury case is open and shut, complications may arise. Your insurance company might deny your claim. Another party might claim you were at fault. You might be offered a settlement that doesn't make a dent in your expenses related to the accident. There's a lot that could go wrong.
At the Law Offices of Anidjar & Levine, we understand that even though you survived getting hurt, that doesn't mean you made it out whole. You may be suffering from physical injuries or mental health ailments, like post-traumatic stress disorder. We care about our clients and want you to have an easy, worry-free recovery. When you hire a West Palm Beach personal injury lawyer, you can focus on your well-being while we handle your case.
In addition to handling legal matters, we can:
Give you your lawyer's phone number, so you can call or text questions at any time
Keep in touch, so you always know what is happening with your case and have extra opportunities to ask questions
Come to see you at home or elsewhere in West Palm Beach if your injuries make travel difficult
Help you receive proper medical care and other services
Offering a Simple Payment Process
After an accident, we know healing isn't your only concern. You may need your car repaired or replaced. If you suffered the loss of a limb at a construction site, you might need to be fitted for a prosthesis. If you were permanently disabled, you may need a wheelchair and accessibility upgrades for your home. The last thing we want you to worry about is whether you can afford a lawyer.
Our team at the Law Offices of Anidjar & Levine works on a contingency-fee basis. There are no upfront fees, and you won't pay anything out of pocket. Our fee is paid by a percentage of the insurance settlement or court award we secure on your behalf. That means if you don't get paid, we won't charge you.
What Should I Do If I Have a Personal Injury Case?
As noted, we recommend seeking medical attention if you suffered harm due to negligence. We also recommend you do the following to help your case: 
Avoid making posts about your injuries on social media
Maintain a ledger of your injuries and their associated medical costs
Strongly consider the benefits of legal representation
Make sure you follow through with your doctor's advice and any required treatments, like physical therapy
Limit what information you share with any parties involved in the case
These measures help protect you from bad faith insurance practices and other things that could jeopardize your case. During your free case review, we can explain what other post-accident measures could secure a favorable outcome. 
What If My Claim Has Already Been Denied?
You may already have had your personal injury insurance claim denied. There are a few common scenarios that can result in a denial:
Your insurer determines you didn't have the right form of coverage to receive damages. 
You missed the deadline to file a claim.
Your insurer suggests you are suffering from a pre-existing injury, rather than one related to your personal injury case.
Your damages exceed your policy's limits.
A personal injury lawyer can support you if your claim has already been denied. Building an amended claim typically includes gathering evidence, like eyewitness statements, medical records, and proof of treatment. Our legal experts can support you if you'd like to file an amended claim. 
Will I Have to Give a Deposition If I Seek Damages?
Depositions are recorded out-of-court interviews between you and the involved parties. The information gleaned from these proceedings is critical to the "discovery" process of a case and can be used in or out of court during a settlement. 
How Should I Prepare for a Deposition?
Not every personal injury case will require a deposition. However, they are a fixture of many cases, so it's important to be prepared should your case necessitate giving a deposition. Here's what you need to know: 
The other party's lawyers may undermine your credibility; it's crucial that you are credible and likable during a deposition.
Dress in a professional manner.
You're under oath during a deposition; tell the truth, but nothing more. 
"Yes", "no", and "I don't know", are the best three answers you can have.
If a question is confusing or difficult, ask for it to be rephrased.
The results of a deposition can guide the direction of your case. If the other party's lawyers suspect that you'll perform poorly during a jury trial, they may push for courtroom time to capitalize on this weakness. If the opposite is true, and you're truthful, likable, and presentable, they may offer an out-of-court settlement. 
A personal injury lawyer can advise you through this process. They'll help you prepare for a deposition and be present during the meeting. If questions are unfair, they can object on your behalf. With our support, you won't have to navigate depositions on your own.
We Treat Personal Injury Clients Right
At such a difficult time, you want more than professional legal advice; you want a legal team that truly understands what you are going through and will go the extra mile to make life easier. Our clients, as evidenced by the following testimonials, tell how much effort we put in for them:
"The Law Firm of Anidjar & Levine went above and beyond all expectations…. Their entire staff were very hands on in providing me with updates." – Adam S.
"Shire was very attentive and worked hard to make sure all of my concerns were sufficiently addressed." – Viviana J.
"I can honestly say these guys don't mess around…. I could not have asked for a better person to take my case." – Baldo L.
Whenever you are ready, you can call our West Palm Beach office and receive this same kind of attentive, compassionate service.
Get Help from Our Injury Lawyers Today
Call us today at (888) 587-9581 to find out how a personal injury lawyer in West Palm Beach can help you. We're standing by 24/7 to take your call and offer you a free consultation. We will provide you with professional legal service without adding to your financial burden.