According to the Centers for Disease Control and Prevention (CDC), every year millions of people are hurt in an accident by no fault of their own. But there is no need to pay for someone else's negligence.
If you have suffered an injury and you feel you may be entitled to damages, it can be hard to know where to turn for help or what steps to take.
A Winter Springs personal injury lawyer can help. At the Law Offices of Anidjar and Levine, we assist clients just like you by protecting their right to claim compensation for the injuries they sustain in an accident.
Call today at 1-888-587-9581 for a free, no-risk consultation. There is no fee unless we win.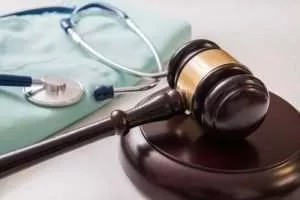 For A Free Legal Consultation With A Personal Injury Lawyer Serving Winter Springs, Call (888) 587-9581
Common Injuries We See in Winter Springs, FL
Injuries can range in severity, but all injuries should be taken seriously. Some common injuries that our clients have experienced are:
Head Trauma
Traumatic brain injuries, or TBIs, are a very serious condition caused by taking a blow to the head. Whether suffered in a vehicle collision, slip and fall, or any other accident, no two TBIs are the same, and some can have serious side effects.
Back Injuries
Any damage to the vertebrae, discs, or spinal cord can have a long-lasting impact on the victim's life. Many injuries to the spinal column take a long period of bed rest which could lead to lost wages and opportunities at work.
Fractures and Sprains
Both of these injuries are extremely painful and take a long time to heal. Any bone fracture or sprain can temporarily immobilize the affected area and have a negative impact on your quality of life.
Whiplash
Whiplash is what happens when an impact causes the head to move back and then forward again rapidly. This sudden and violent movement can cause extensive damage to the soft tissues in the neck is dangerous and very painful.
Common Injury Cases Our Firm Handles
The Winter Springs personal injury lawyers from the Law Offices of Anidjar & Levine handles many types of personal injury cases. This includes:
Car accidents
Truck accidents
Motorcycle accidents
Bicycle accidents
Pedestrian accidents
Dog bites
Swimming pool accidents
Drunk driving accidents
Slip and fall accidents
Defective products
Compensation for Personal Injury Claims
Though this is not a comprehensive list, typical damages you may be entitled to recover after suffering from an accident are:
Ambulance transportation
Medical expenses
Treatments and medication
Pain and suffering
Lost wages, both past and future
Lost opportunities for advancement at work
Lost benefits
Future care related to the accident
If you have lost a family member due to an accident, you may be entitled to compensation through a wrongful death lawsuit. We can offer support and guidance through this process.
Call a Winter Springs Personal Injury Lawyer Today
At the Law Offices of Anidjar & Levine, we take pride in working on behalf of our clients. If you have been injured in an accident, we can:
Investigate the accident scene
Gather evidence of your claim
Collect witness statements and police reports
Negotiate with the insurance companies for a fair settlement
Take your case to trial if a settlement cannot be reached outside of court
Call today at 1-888-587-9581 for a free, no-obligation consultation to discover more about your options for pursuing compensation for your injuries before the statute of limitations to do so under FL § 95.11 expires.